Coming third in your first major archery tournament is pretty special for anyone, but for Penrith teenager Tom Belshaw it's even more impressive due to the fact he suffers from a degenerative eye disease called retinitis pigmentosa.
While people with 20/20 vision can see a target 30m away, Tom's condition means that same target appears 60m away – his vision is literally halved.
But despite all the challenges that face the Jamison High School student in day to day life, it doesn't stop him from loading up his bow, pulling the string back and letting go.
Earlier this month, the sharp shooter entered the prestigious Kid Bow Tournament in Dee Why – his first ever archery competition.
Up against some of the best young archers in the state, Tom scored an impressive 789/900 to claim bronze.
Making his medal win even more remarkable was the fact Tom – the only disabled athlete in the tournament – only took up the sport of archery three months ago.
Speaking with the Weekender, Tom said he was shocked at just how well he performed at the competition.
"I just can't believe how well I did, I definitely wasn't expecting to get a medal," he said.
"My friends and family were very proud of me but I'm yet to show off my medal at school."
Tom, who is a member of Penrith City Archers in Werrington, took up the sport because he always had a keen interest in archery.
It was also the perfect sport for someone who has minimal peripheral vision.
"I just thought it would be a good sport to do and I always wanted to have a go at it," he said.
"Plus another reason I wanted to try it was because, unlike other sports, you don't need peripheral vision to do it."
While Tom doesn't have any competitions coming up, he's eager to continue to perfect his craft so one day he can turn that bronze medal into gold.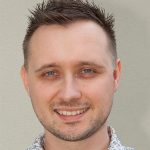 Nathan Taylor is the Western Weekender's award-winning sports journalist. Nathan is also the Weekender's Deputy Editor.