While most people would usually identify the summer months with cricket and tennis, there's a popular winter sport that's still kicking goals even as the mercury rises.
Summer football has become one of the fastest growing sports in the local area, with registration numbers skyrocketing since the competition got underway three years ago.
When Nepean Summer Football, operated by the Nepean Football Association, began in 2015 it had just over 200 registered players. Fast forward to today and the number is closing in on 1600 – proving that people can't get enough of playing the round ball game all year round.
Played at Jamison Park and Summerhayes Park in the Mountains, Summer Football Manager Graham Chapman is thrilled with the competition's growth.
"We have seen incredible growth for three years now, which is an awesome feeling," Chapman said.
"It's pretty simple really, we just needed to provide the right venue, give people a well-organised format and the most important fact of all is to ensure summer football is played at the same time and place every week, which we have successfully done."
Chapman believes the warm weather and longer days during spring and summer are giving locals the urge to get outdoors and be active.
"I love watching so many people become involved in summer football, keeping people engaged and active through the warmer months," he said.
One Glenmore Park family is certainly making the most of football all year round with five members of the Cole clan taking part in summer football.
The fit family joined the competition last season and play in five different teams three nights a week.
Scott Cole said his wife Colette and kids Joshua, Shaun, Anthony and Samantha love the convenience and the competition's six-a-side format.
"For us it's all about convenience, just to know the kids are outside doing something as opposed to being at home playing on the Xbox," he said.
"There's a couple of other summer competitions we've tried around town, including one played on the university's hockey pitch as well as indoor venues, but you can't beat a grass pitch."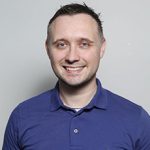 Nathan Taylor is the Weekender's Deputy Editor and Senior Sports Writer. He also compiles the weekly Chatter on the Box TV column. Nathan is an award-winning journalist, who has worked at the Weekender for nearly a decade.