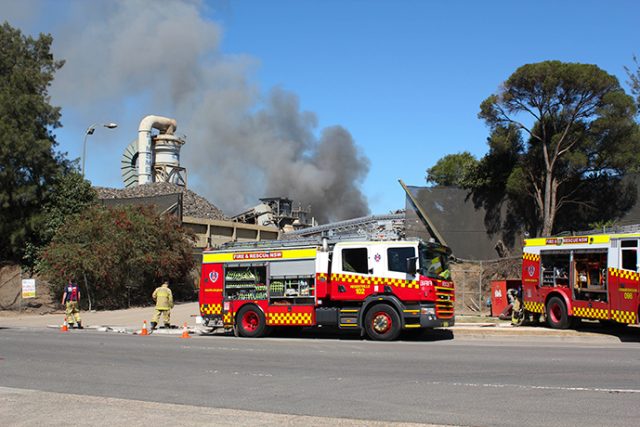 More than 80 firefighters continue to battle a fire at a metal recycling yard in St Marys.
Crews were called to the scene on Christie Street just before 2pm today, with thick black smoke pouring from the Sims Metal facility.
Firefighters are now getting on top of the fire with the blaze now contained to just a few scrap vehicles.
"At 4.08pm they had contained the fire and they had it under control," a Fire & Rescue NSW Spokesperson said.
"However, they are using heavy machinery to get to the seat of the fire. They expect that might take some time."
The cause of the blaze is unknown at this stage.
It's understood nobody has been injured.
Air quality is being monitored and fire crews expect to be on the scene for some time.