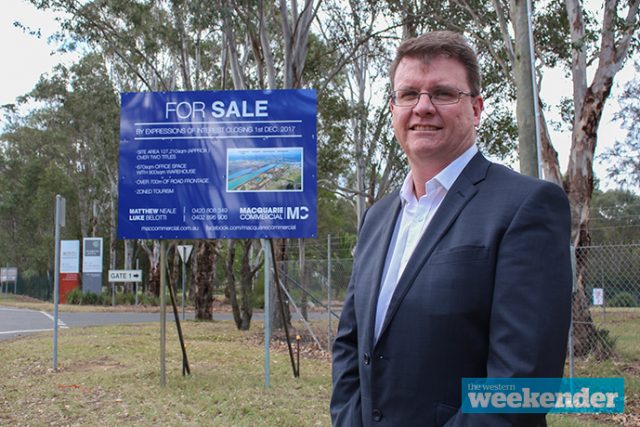 It is set to become one of the largest water based urban parklands in Australia and now prospective purchasers will have the first opportunity to secure a site within Penrith Lakes.
Macquarie Commercial have just recently listed the 127,210sqm site located at 89-151 Castlereagh Road in Penrith.
Adjacent to the Sydney International Regatta Centre, the site is part of the 1,950 hectare Penrith Lakes Scheme that is set to become a world class waterfront community.
Director of Macquarie Commercial, Matthew Neale (pictured), believes that the best feature of the site is definitely its location.
"A site of this size having a massive 700m street frontage is rarely offered in the market place," he said.
"This, together with the current improvements of offices, warehouses and site shed makes this an exciting proposition for many purchasers."
The zoned tourism site holds within it the potential for educational establishments, medical centres, entertainment facilities as well as food and drink premises.
"There has been a varied response to the advertising to date with schools, churches and hotels/motels in the mix," Mr Neale said.
The site, which is two separate lots will be sold in one line and has fully sealed internal access to roads.
"To put the size of Penrith Lakes into perspective it's the size of Sydney Harbour from Sydney Harbour Bridge to the heads," Mr Neale said.
Macquarie Commercial are running an expression of interest campaign which will close on December 1.
Lauren Suttie is the Weekender's General & Community News journalist.