The man who killed four-year-old Lauren Hickson in Emu Plains almost 30 years ago will stay behind bars until early next year.
Neville Towner's parole hearing was adjourned until January this morning. It is understood he will undergo mental health assessment to determine his eligibility for release.
Towner faced a parole hearing in June, which was also adjourned.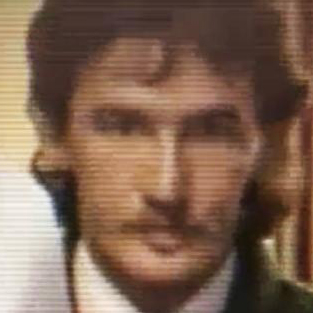 Towner has served only 28 years of a life sentence for murdering Lauren.
A then 23-year-old family friend of the Hickson family, Towner attempted to rape Lauren, bashed her head with a river stone and then drowned her in May 1989.
Lauren's mother Jurina Hickson told Radio 2GB's Ray Hadley this morning she was worried about Towner's possible release.
"Him and his mother tried to pin the murder on me. I went through hell on that stand, he was just laughing and smirking," she said.
"He likes young girls, I don't like him, I don't want nothing to do with him.
"He can switch moods like you can click your fingers. He can be nice one minute, and the next minute he can turn violent. If he gets out, someone else is going to suffer."
The 1989 murder rocked the wider Penrith area to its core. The details of the killing are horrific and shocking.
The May 19, 1989 edition of The Sydney Morning Herald featured the front page headline: "Lauren's death: Family friend charged".
"Lauren's body was found yesterday morning in a stream just 300 metres from her home in the Nepean Caravan Park at Emu Plains," the Herald's story said.
"Teenage children who live in the caravan park hissed and yelled abuse yesterday afternoon as the unemployed man charged with the murder was taken back to Penrith police station after showing investigating officers the scene of the killing."
It was originally thought that Lauren may had fallen into the Nepean River, given its proximity to the caravan park where she lived. But when a television news crew discovered the girl's clothing in a tree and her pink gum boots nearby, it was obvious her life had come to a much more grim ending.
Neville Raymond Towner was originally sentenced to life imprisonment but later appealed and was granted eligibility for parole in 2009.
The State Parole Authority refused Mr Towner's parole five times between 2009 and April 2013.
Steve Ticehurst was a Detective Senior Constable with the Homicide Squad, Major Crimes Squad North West Region and the lead investigator on the Lauren Hickson murder.
He spoke to the Weekender back in 2013.
"The Towner case was an absolutely horrific murder… and the family are scared if Towner is allowed out," he said.
"It is my opinion and my opinion only that if a person takes a life, then they do not deserve to be released. Lauren has been robbed of having a life, a family, children. Why should anyone who takes that away from someone be given their freedom. But I just don't see the system changing… how many more lives will it take?"