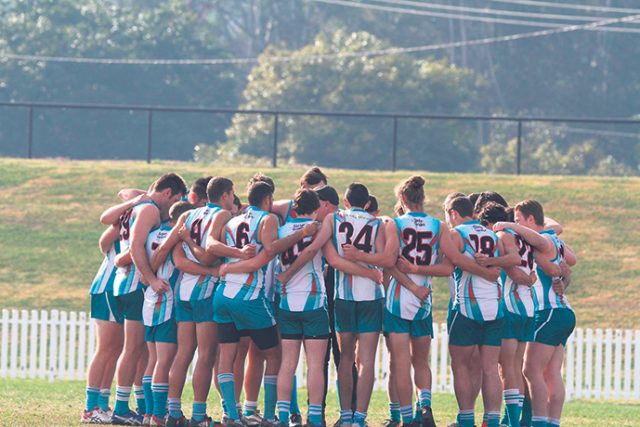 Penrith Rams coach Kevin Kirk will be sweating on the return of prolific goal scorer Mitchell Stevens for this weekend's AFL Sydney Division 2 Elimination Final against Western Suburbs.
The Rams' top goal kicker, who has nailed more than 100 goals this season, has missed the last two games after getting married.
Stevens' recent absence has seen the Rams lose back to back games including last weekend's Qualifying Final against the UNSW Eastern Suburbs Bulldogs 52-22.
Speaking with the Weekender, coach Kirk said he was hopeful Stevens would be made available for this Sunday's must-win clash.
"Mitch has been away honeymooning but we are hoping to have him back in the next week or so," he said.
"We certainly miss him as he's been a good avenue for goal for us over the last few years. We've got other blokes that can fill the slack but he's certainly a key part of our side.
"We are hopeful he'll be back this Sunday."
Without Stevens' scoring, the third-placed Rams were never really in it against the second-placed Bulldogs, who dominated from start to finish.
Kirk said defence and kicking accuracy played a major role in the outcome.
"It was a strongly contested defensive game," he said.
"The difference was the Bulldogs generated 12 scoring shots and so did we, but they just kicked a lot more accurately than we did."
Fortunately, due to a strong regular season, the Rams remain alive to fight another day and will battle another tough side in the Western Suburbs Magpies this Sunday afternoon at Henson Park.
While the two sides won a game in each of their two meetings this season, Kirk has challenged his men to rise to the occasion this Sunday in what will be a sudden-death match.
"An elimination game brings a little bit more pressure, which can be exciting or daunting depending on your personality," he said.
Meanwhile, the Auburn-Penrith Giants have been eliminated from the AFL Sydney Women's Premier Division following a 60-20 thrashing at the hands of Macquarie University.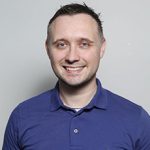 Nathan Taylor is the Weekender's Deputy Editor and Senior Sports Writer. He also compiles the weekly Chatter on the Box TV column. Nathan is an award-winning journalist, who has worked at the Weekender for nearly a decade.