It was supposed to bring relief to commuters left stranded following the State Government's temporary take-over of Penrith's Belmore Street car park, or so it was thought.
But the restrictive nine-hour parking limit at Woodriff Gardens car park has been branded "ridiculous" by one Penrith Councillor who wants to do away with the time frame or have it urgently extended to at least 12 hours.
Councillor Todd Carney said it was inconceivable to expect city workers to commute to Sydney and back within nine hours.
"At the moment 60 per cent of people go outside Penrith for work," he said.
"Roads are congested, the trains are packed, people are fed up and we need to give them some relief."
But Councillor Marcus Cornish contends the car park behind the tennis courts was built for the benefit of Penrith CBD workers and shoppers.
"Commuter car parking is put in by the State Government, not by us," he said during Council's July 24 meeting.
Cr Carney said he and a number of other Councillors were of the understanding that Council pushed the construction of the Woodriff Gardens parking lot forward to help with the loss of spaces brought about by the Penrith Station upgrade.
Mayor John Thain agreed, saying this was also his "understanding" and concurred a report investigating the possibility of amending the current time limit was in order.
Cr Carney said the car park could be reverted back to a CBD parking lot when Belmore Street is "handed back", but in the meantime suggested the time limits be "covered up".
The western end of Belmore Street car park is anticipated to be closed until 2018.
In May, Council provided in principal support to enter lease negotiations with Penrith Paceway to permit public parking spots on the site until a new parking structure is built in the Penrith CBD.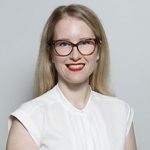 Alena Higgins is the Weekender's Senior News Reporter, primarily covering courts and Council issues.