A mother has been left reeling after her two young sons were jailed in a shock determination.
Latrell Isaiah Harvey, 20, and Denzel Harvey, 19, were expecting to be handed Section 9 bonds or community service work for their involvement in an alcohol-fuelled attack that spilled onto the streets in March, but Magistrate Georgia Knight found neither would "adequately reflect" the seriousness of offending.
Penrith Local Court heard the brothers, each charged with 'assault occasioning actual bodily harm', laid into the victim outside a Penrith eatery after they were evicted from a nearby pub when the victim "shoulder barged" Denzel to the ground and punched him to the face over a dispute about a female.
While Magistrate Knight accepted the actions in the pub were the responsibility of the victim, she noted the two incidents were completely separate.
"The action by these two offenders was payback, retaliation, punishment, whatever you want to call it," she said.
The court heard once they spotted the victim, the older Harvey brother ran up to him, hitting him to the back of the head while the victim was being restrained by a security guard.
Then, while he was "particularly vulnerable", Denzel approached the victim, who had fallen to the ground, and kicked him to the head.
When the brothers' lawyer requested Her Honour deal with the matter by way of Section 9 bond, Magistrate Knight made it clear she would not entertain anything other than full time custody.
"No, no," she interjected firmly, "it has to be jail. Address me on that," she said, eliciting a sob from the men's mother.
Their lawyer argued it was not a long or sustained attack, that there was no weapon involved and asked Magistrate Knight to take into account their young age, lack of previous criminal history and that they were both gainfully employed.
But Magistrate Knight refused his second request to suspend their sentences.
"When you kick someone it's like using a weapon," she said.
"As a result of some of these assaults the victim could have been killed. You've heard of one-punch attacks?"
Denzel was sentenced to 14 months with nine months non-parole, while Latrell received 12 months with a seven-month non-parole period.
They were also ordered to pay $1,932.50 each in compensation for the victim's dental work.
The brothers will appeal the decision at Penrith District Court on August 25.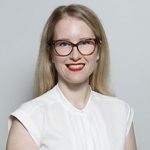 Alena Higgins is the Weekender's Senior News Reporter, primarily covering courts and Council issues.