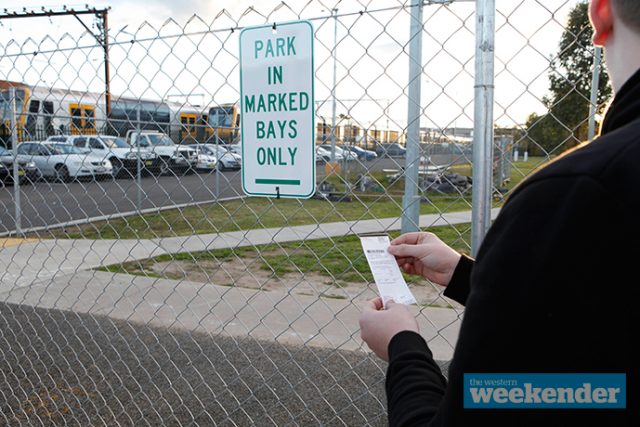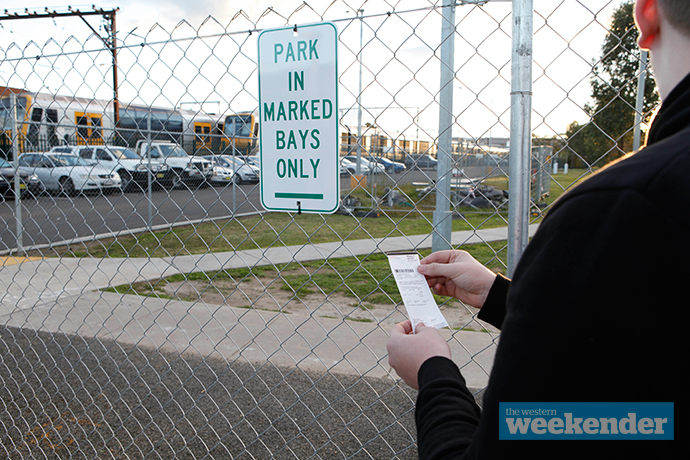 Penrith Station's parking disaster has reached new heights as desperate locals are copping more fines instead of additional parking spots.
Glenmore Park's Shaun Connell is one of the many commuters fed up with the situation.
Working full-time in North Sydney, Mr Connell is infuriated that by 7am, the untimed parking spots at Penrith Station are almost always completely gone.
Last week he parked in Penrith's temporary commuter car park on the northern side of the station in an unmarked bay alongside other cars.
Coming home he was one of many to have been booked for parking outside of the bays, despite drivers having parked in this area for "weeks" without warning.
"It's alright for them to shut down parts of the car park, but then they haven't provided us with adequate alternatives," he said.
"Now it feels like they're trying to catch people out."
With the western end of the Belmore Street car park closed until early 2018 for the temporary bus interchange, on top of existing closures while the station and commuter car park are upgraded, it seems there is no end in sight for desperate commuters at a station where parking was already at capacity.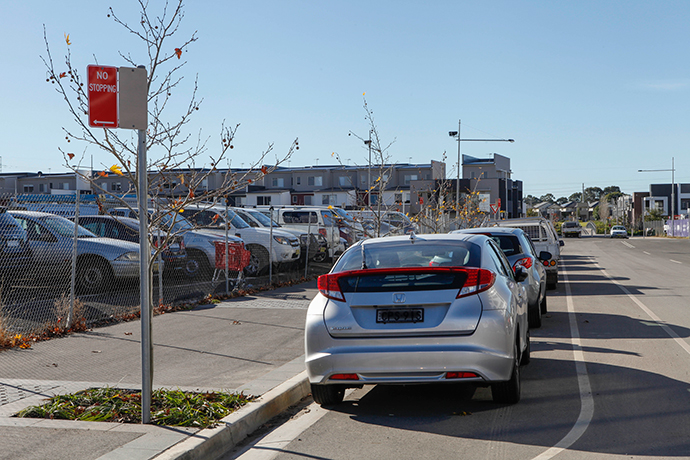 Mr Connell is pleading with Penrith Council to give commuters, who already cop high travel costs and lengthy travel times, a fair go.
"We understand that they've got temporary car parks but they need to have a bit of leniency," he said.
Penrith Council said that although commuter parking is a State Government responsibility, they've taken every opportunity to provide relief to residents by installing 369 untimed spaces at the temporary car parks in addition to removing timed street parking around Penrith Station.
"Council has also recently installed additional signage to reinforce the correct places to park. This has not changed any existing restrictions," a Council spokesperson said.
A spokesperson for Transport for NSW said there are almost 600 temporary commuter and untimed street car parking spaces available to customers – approximately the same amount that was available prior to construction starting.
Emily Newton is the Weekender's police and political reporter. Emily is also the Weekender's Senior Journalist.