A St Marys man has been charged with animal cruelty after RSPCA inspectors found his white bulldog named Bella in extremely poor health.
40-year-old Matthew Rickett has been convicted of five animal cruelty charges after he failed to appear in Campbelltown Local Court.
An RSPCA spokesperson said that inspectors attended a Claymore residence on November 1, 2016, in response to a complaint about a dog in poor condition.
Inspectors then found Bella in an emaciated state with all ribs, hips and spine very visible.
"The only drinking water she had was green, and she was seized for veterinary assessment and treatment," the spokesperson said.
"A veterinarian found Bella was at the medically extreme end of emaciation, had a heavy flea infestation, hookworm infestation, mild anemia, an infected wound, and a bilateral ear infection with large amounts of foul smelling brown discharge from both ears."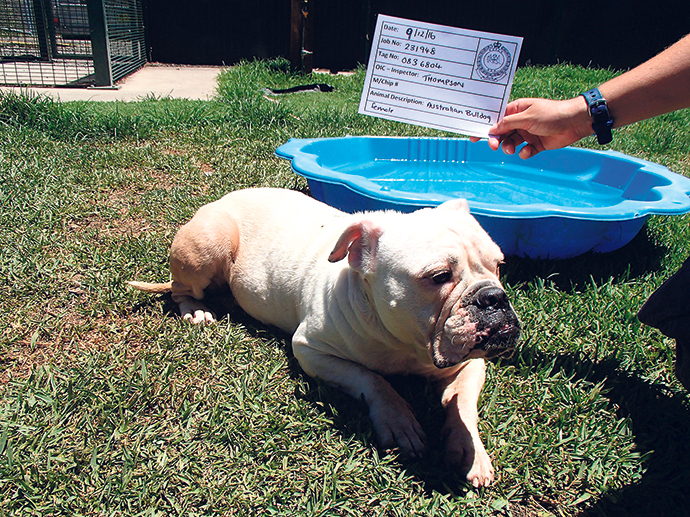 When interviewed, Mr Rickett said he had left Bella with his mother in late June 2016 and had not visited her for three to four weeks, admitting he was the person responsible for providing her with any veterinary treatment she required.
When found and taken by the RSPCA, Bella weighed 12.8kg, and as a result of proper care after four weeks she saw a 67.8 per cent weight gain coming in at a healthy 21.5kg.
"Bella has made a full recovery in RSPCA NSW care and has since been adopted," the RSPCA spokesperson said.
Emily Newton is the Weekender's police and political reporter. Emily is also the Weekender's Senior Journalist.