A Penrith man accused of kidnapping a toddler from a High Street shopping centre will remain behind bars after being denied bail this afternoon.
Anthony John McGauley, 41, fronted Penrith Local Court with his father in support and showed little emotion as Magistrate Susan McIntyre refused his release.
His lawyer submitted a motorbike accident had led to a deterioration of his memory and there was some indication that the offence came "against the background of incidents of blackouts".
However, police prosecutor Tin, who opposed bail, said there was "clear inconsistency" between CCTV footage capturing the event and what McGauley told police.
"He's likely to get a custodial sentence for these matters… essentially it's a child abduction in my submission," she said, adding there were also concerns about the accused's illicit drug abuse.
Police allege McGauley entered the playground at Penrith Westfield about 2.30pm yesterday and attempted to walk out with a two-year-girl, but was stopped by her parents.
The child is unknown to McGauley.
He was arrested several hours later following inquiries and charged with 'take/detain child away with intent to remove from parental control'.
Magistrate McIntyre said despite there being no history of violence or similar offending, "clearly what is pressing is the nature of the allegation and need to protect the community".
"It's very concerning to say the least," she said.
She said his claim he mistook the girl for his own grandchild "was something that will obviously have to be tested against the evidence", before refusing him bail on the unacceptable risks of further endangering the community and committing further serious offences.
He is yet to enter a plea and is due to face Penrith Local Court again on September 22.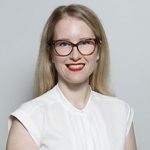 Alena Higgins is the Weekender's Senior News Reporter, primarily covering courts and Council issues.