Following years of campaigning and self-confessed grumbling, a one-woman crusade to get a section of Claremont Meadows cleaned up is finally gaining traction.
Anne Whittaker has lived at her Mistletoe Avenue address for more than 20 years but said the unsightly mess of undergrowth that lines the canal across the road has gradually gotten worse.
"I'm sick of looking at it," Mrs Whittaker said.
"There needs to be something done, it's not funny anymore… it always looks neglected."
Mrs Whittaker said while she occasionally sees dumped garbage there, it was predominately tree foliage and long grass that was being ignored or mowed around by Council maintenance workers that were compounding the eyesore.
The senior citizen, who has taken it upon herself to pick up "what's lying around if it's not a wet day" every Tuesday and place the contents in her own bin, said drainage was also an issue.
"When it rains we get water views," she halfheartedly joked.
"There's so much undergrowth under there that the water can't run away."
She said if it looks untidy people were more likely to dump, describing an incident where she saw a man dragging palm leaves up the road and discarding them on the banks of the canal in broad daylight.
Councillor Greg Davies has since headed her calls for help, requesting Penrith Council review the condition of the area with a view to cleaning up the mess and placing signs reminding people not to dump rubbish.
Mrs Whittaker praised the East Ward Councillor for recently addressing the issue and bringing some much-needed attention to the suburb.
"It's never got that far before, that's wonderful, that's a start," she said.
"We pay our rates like everyone else but we're like poor cousins.
"My son lives in St Clair and the grounds are always nice, and the new Caddens Estate is beautiful.
"It makes you wonder why nothing ever gets done around here."
Mrs Whittaker is hopeful that Cr Davies' intervention will ultimately lead to the situation being solved for good.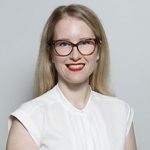 Alena Higgins is the Weekender's Senior News Reporter, primarily covering courts and Council issues.