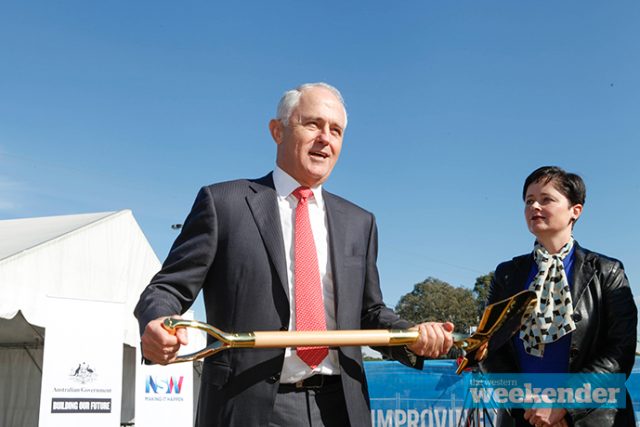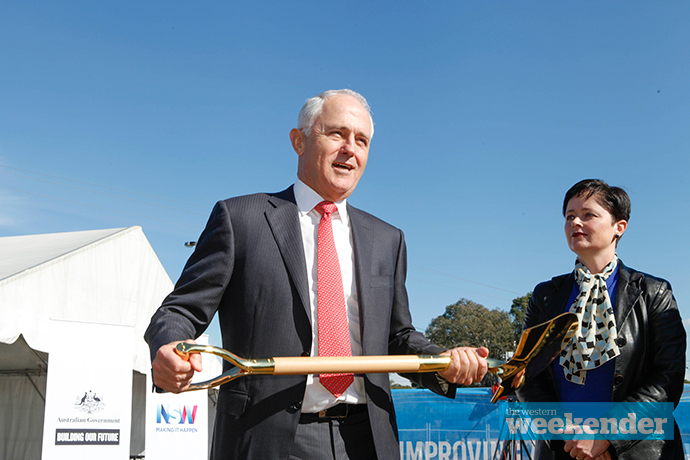 Prime Minister Malcolm Turnbull has visited Orchard Hills to mark the next stage of The Northern Road upgrade.
His visit reaffirmed the Government's commitment to jobs in western Sydney as he turned the sod to begin the next phase of the $3.6 billion 10-year Western Sydney Infrastructure Plan.
"This infrastructure development, together with the Western Sydney Airport which we are going to build, is going to add tens of thousands of jobs to western Sydney," Mr Turnbull said.
"Australians living in western Sydney have had to commute to jobs in Parramatta or further afield in the CBD itself.
"It is vitally important that sources of economic growth and activity are developed here."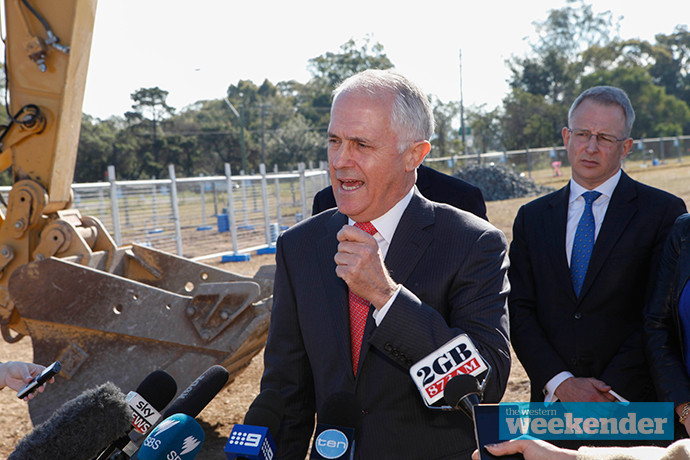 Mr Turnbull was joined by Treasurer Scott Morrison and Minister for Urban Infrastructure Paul Fletcher, along with State Member for Hume Angus Taylor and Member for Mulgoa Tanya Davies.
The next stage will see upgrades along 4km of road from Glenmore Park extending to Jamison Road in South Penrith, an 11km section south of The Northern Road and Peter Brock Drive at Oran Park, and a 4km section of Bringelly Road.
Mr Fletcher said the Federal Government is working closely with the NSW State Government to ensure that the Western Sydney Airport will have efficient connectivity to the rest of Sydney in place before the airport becomes operational in 2026.
"The road upgrades are happening now, and the upgrades on The Northern Road will be open by 2020," he said.
"In some sections near Penrith they will be as wide as four lanes in each direction."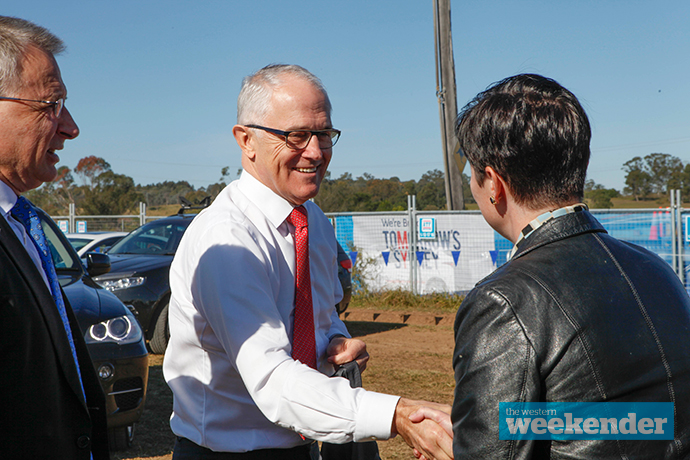 While there remains community concern about a lack of curfew for the new airport, the Government is pushing its jobs, infrastructure and productivity message, choosing to put any curfew talk on the backburner.
Ms Davies said she is "thrilled" that the Government is finally paying attention to the local community.
"This is the reason that I got in to politics in the first place, it was to be a part of a team to make a tangible difference out here in western Sydney," she said.
"My community has said to me over and over again that they have been longing for Governments to actually notice western Sydney."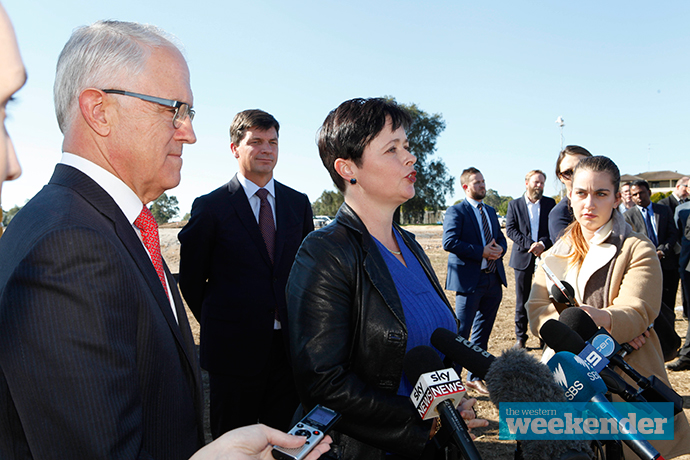 Emily Newton is the Weekender's police and political reporter. Emily is also the Weekender's Senior Journalist.