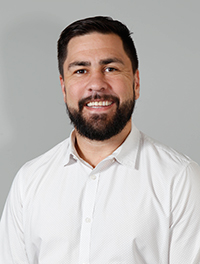 The comparisons between Johnathan Thurston and Andrew Johns will be discussed forever – who was better?
The way the pair played the game, their competitiveness, how they stepped up in big moments – those two are certainly in the conversation of the greatest players of all time.
For Johnathan Thurston to play 300 NRL games, in a career that has spanned 16 years including two premierships, is an amazing achievement.
To be one of the most recognisable faces in the NRL for such a long time and keep playing at such a high level is incredible.
Any time you line up against JT it's always a challenge that you enjoy because you know how great he is and how much extra you're going to have to play – not just to beat the team that you're playing against, but to match him in effort and competitiveness. He's the greatest to ever do it along those lines.
The trouble for the Panthers this Saturday afternoon is they run into JT on his 300th game. Penrith are going to have to try and take the sting out of the contest early, kick long, defend well and try to not let the large 'JT adoring' crowd get to them.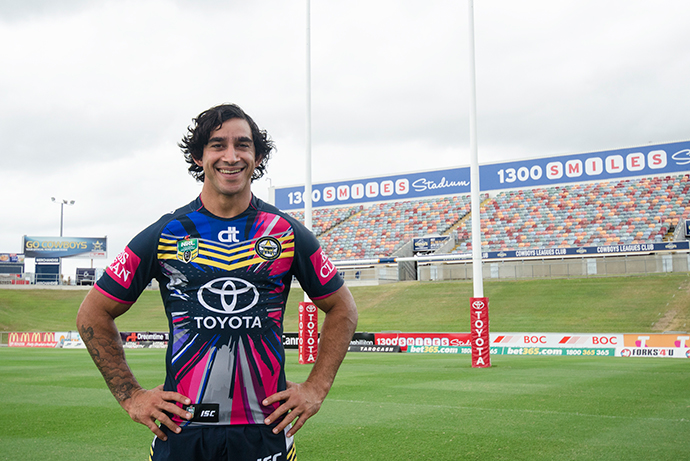 I remember playing with JT in the first ever Indigenous All Stars game back in 2010, I actually roomed with him as well.
In that game I was playing left centre and JT was playing left half, and he passed me the final pass for the match-winning try. Looking back on it now, that to me was one of the best moments of my career.
The biggest lesson I learned from JT during that week in camp was how much preparation he puts into his body and how much he looks after himself. When on the training paddock, he was sharp and nothing but footy mattered to him.
However, once the session was over, JT relaxed and completely switched off from footy. He's developed a great balance and that's why he has achieved all he has in the game so far.
Rooming with JT all those years ago was the best week in camp, it was awesome. It was an experience I'll be able to tell my kids about one day.
To sit back now as a fan and watch a legend like Johnathan Thurston play 300 NRL games, I think that's pretty cool.