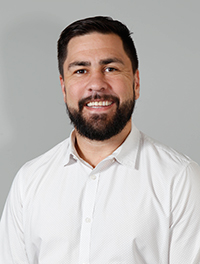 Penrith will take another game to the beautiful town of Bathurst this weekend, and I strongly believe that every team in the NRL should have an association with a country town in either NSW or Queensland.
Teams have taken games to other parts of Australia in the past, including Adelaide, Perth and Darwin, but I'd rather see those games being played in the bush, where the game is strong.
The Panthers have really set the tone with this by recently signing a new 10-year deal to play games in Bathurst.
For the last couple of years, I was lucky to go out to Bathurst with the Panthers and it was a fantastic experience.
It really made me and the other players realise just how much the people in the bush love their footy.
I honestly believe that without the people in the bush, the game would not survive.
Penrith's deal with Bathurst is wonderful for the fans but it also gives us players a chance to get away, meet some new people and gather new opportunities.
With the NRL recently dumping the annual City Country fixture for the foreseeable future,
I think taking more NRL games to the bush will win back plenty of brownie points for the game's governing body.
I think it's the perfect way to get crowds going to games again.
Last weekend there were three games played at ANZ Stadium and the crowd looked awful on TV in each and every one of them.
You really lose that sense of occasion when you play in front of such small crowds at big stadiums.
I know when I'm commentating for radio, you want to see a packed stadium and feel that atmosphere.
Taking more NRL games to the bush will not only look way better on TV but it will do wonders for the game.
Lastly, I just want to congratulate an ex-teammate of mine, Josh Mansour, on a fantastic return from injury last Sunday afternoon.
In our game, when you are injured, it takes a lot of support from family, friends, coaching staff and teammates to get back on your feet.
It was great to watch Josh get back to his best over the weekend.
Any injury is difficult to come back from but knees are often the hardest.
It was terrific seeing Josh score a try and give the Panthers plenty of energy and great metres! I look forward to seeing him back that up on Saturday.