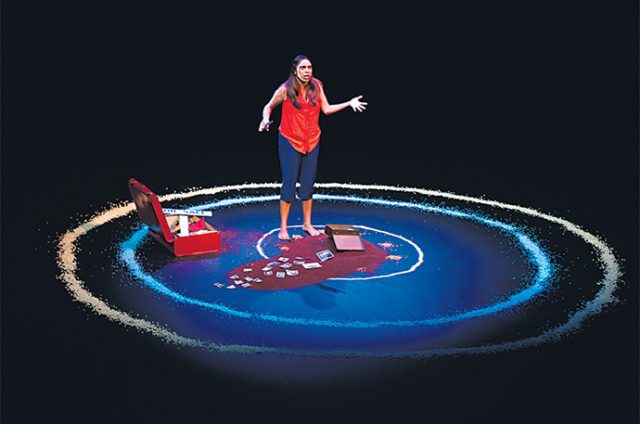 You probably recognise Deborah Mailman from her performances in 'Rabbit Proof Fence', 'The Sapphires' and 'The Secret Life of Us'.
But before she became the loved Australian performer we know today, she and Wesley Enoch wrote 'The 7 Stages of Grieving' after the death of his grandmother in 1955.
20 years on, the grief and history the drama draws on makes it a powerful Australian classic on reconciliation and hope. Chenoa Deemal is the star of this one woman show and leads the audience through tears and laughter as 'The 7 Stages of Grieving' unfolds.
The show avoids lecturing when weaving its stories – rather, it relies on empathy, wit and observation to portray going to war, family funerals, watching the 'sorry' marches across bridges, death in custody and stolen children.
Tragedy and celebrations are intertwined with modern references throughout the show which is what makes 'The 7 Stages of Grieving' so compelling and sure to hit an emotional chord.
'The 7 Stages of Grieving' will be on at The Joan in Penrith on Friday, June 16 at 7.30pm and Saturday, June 17 at 2pm and 7.30pm. Tickets are $50-$55. For more information or to purchase tickets, visit www.thejoan.com.au or call 4723 7600.