After years of discussion and planning, Penrith City Council has officially rubber-stamped the first stage of a massive 280 hectare Science Park at Luddenham.
Strategically situated about three kilometres from the future Badgerys Creek Airport, the Sydney Science Park is tipped to generate more than 12,000 knowledge-based jobs, cater to more than 10,000 students and more than 7,000 residents if the full concept comes to fruition over the next 25 years.
During Monday night's Ordinary Council Meeting, Councillors unanimously endorsed the first phase of developer Celestino's $5 billion "Science City", with construction set to commence in early 2018.
Celestino Development Director Chris Gantt, who was present at the meeting, said he was "thrilled" Councillors voted in favour of the concept plan.
"This is another momentous step forward for Celestino and we look forward to continuing to work closely with Penrith City Council to deliver on the vision for Sydney Science Park," he said.
Touted as a "unique innovation hub" and Australia's answer to Silicon Valley, the park will accommodate a cluster of start-ups, venture capital, educational and research institutions as well as multinational companies.
Councillors were glowing in their praise for the "world class" development, saying that along with the Western Sydney Airport, it would go a long way in satisfying job demand for the estimated 1.7 million people expected to be living west of Parramatta in the next 30 years.
"This is an incredible investment in our city and is going to change our city and our region," Councillor Mark Davies said.
The park will include 3,400 homes, 340,000 square metres of commercial floor space, 100,000 square metres of education floorspace, and 30,000 square metres of town centre, as well as 50 hectares of parks and recreation areas.
Some of the first occupants of the park will be the country's first STEM School with a focus on science, technology, engineering and mathematics, and an Urban Living Lab co-designed in collaboration with the CSIRO.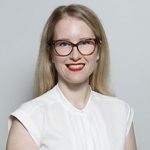 Alena Higgins is the Weekender's Senior News Reporter, primarily covering courts and Council issues.