A suspected home-grown terrorist living in Colyton has been sentenced to 18 months jail after making a number of disturbing and violent threats online.
Ciaron Patrick Mcgee, 38, was collared by the Joint Counter Terrorism Team at his Desborough Road home in February after his social media commentary escalated and became increasingly erratic.
The self-confessed ISIS sympathiser, who threatened to slit Pauline Hanson's throat on national TV and asked Prime Minister Malcolm Turnbull to deport him to Syria so he could fight with the terror organisation, said he posted the messages and tweets out of "frustration" and to raise awareness of what was happening in Syria and Iraq as well as Australia's "unjust" asylum seeker policy.
His lawyer, Silvia Genovese, told Penrith Local Court last Friday he had no intention of following through with his threats.
Court documents reveal the day after tweeting @AusBorderForce stating he was planning an attack on Australian soil, Mcgee emailed the Australian Federal Police telling them he just "had the s**ts".
"As if I'm going to commit a terrorist attack," he wrote.
"I woke up, had the s**ts. You know them days. When your conscience kicks in every time you hear of a suicide bomber in Baghdad you feel responsible because deep down you know that this bloodshed is the result of your doing."
Mcgee, a daily 'ice' user and diagnosed schizophrenic, blamed online propaganda, drug use and isolation for his behaviour.
The court heard at the time of the offences, Mcgee seldom left his home except to take his 73-year-old disabled mother to appointments, and would watch videos all day and get "angry with the state of the world".
The Federal prosecutor told the Court the Commonwealth DPP held concerns about the 38-year-old's mental stability, noting he stopped taking his medication when he was not forced to.
She said while there was no evidence Mcgee directly contacted Islamic State, he did hashtag them in one post.
Mcgee, who pleaded guilty to two counts of 'using a carriage service to menace, harass or offend', was granted police bail in December 2016 with a strict condition not to use the Internet.
However, the National Security Hotline was alerted to fresh activity on his Facebook page on January 28 and 29, prompting his second arrest and remand.
He is eligible for release on January 31, 2018, but is expected to appeal.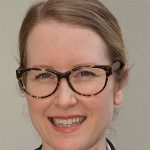 Alena Higgins is the Weekender's Court Reporter