A Penrith man who exposed himself to a teenager on a train and stalked a woman in the female toilet block of a local library will spend just one more week behind bars before he is eligible for release.
Brett Lee Cassels, 38, faced Penrith Local Court for sentence last Friday charged with 'act of indecency', 'wilful and obscene exposure' and 'stalk and intimidate intending to cause fear or physical or mental harm'.
It was while travelling on a Redfern train bound for Richmond on November 7, 2016 that Cassels exposed himself to the teen, who is now fearful of travelling on public transport.
The teenager told police Cassels exposed his genitals and touched himself while staring at her.
Just months later, the Castlereagh resident was at it again, this time intimidating a female at Penrith Library.
Cassels honed in on the woman inside the library. Asking to sit next to her, he began talking until the victim texted a friend asking her to phone her and used the call as an excuse to leave.
When he saw the victim enter the female toilets on her way out, he followed a short time later, standing immediately in front of her cubicle, court documents reveal.
He told police he entered the female toilets by mistake because he was "busting" after suffering from a bout of diarrhoea.
However he was forced to admit he passed both the male and disabled toilets to get to the female toilets.
Court documents reveal Cassels, who receives a disability pension, previously told police he "can't help" from masturbating in public.
"I've been good lately but this is just a small hiccup," he said, according to agreed facts, adding he "never hurt anyone".
He admitted he thought about touching himself at the toilet basin, but then thought better of it.
He was sentenced to nine months jail with a non parole period of four months.
With time already served, he will be eligible for release on June 17.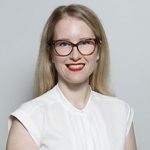 Alena Higgins is the Weekender's Senior News Reporter, primarily covering courts and Council issues.