A 19-year-old who invited his friend to have sex with an underage teen against her wishes has been sentenced to a maximum four years and four months jail.
Christopher Grover will spend at least the next 18 months behind bars after pleading guilty to having sexual intercourse with a child aged between 14 and 16, aggravated sexual intercourse in company with a child aged between 14 and 16 and procuring a child over 14 for illegal sexual activity.
Penrith District Court heard the victim and offender, then aged 15 and 18 respectively, met through social media and had sex on August 6, 2016, with Grover unaware 15 was under the age of consent and sex with the teen was against the law.
Two days later, the pair met up again, with the victim expressly telling Grover she wanted no one else at the house, to which he agreed.
But unbeknownst to her, he began orchestrating for his mate to be present, explicitly texting: "Got us a r**t. She thinks it's just me but you're coming, lol".
While the victim did not verbalise her objection when the co-offender arrived, agreed facts read out in court reveal she typed "I am not doing anything with him here" in the note section of her phone and showed it to Grover, which Judge Nicole Norman said "speaks volumes".
"He disregarded her clear indication to him," she said during his sentence hearing last Friday.
The court heard the victim, who alerted police to the harrowing incident the following day, spent months having medical tests done as a result of the men's conduct.
Grover, who was on conditional liberty at the time, was arrested on August 9, 2016 and bail refused.
During oral evidence, the former Lithgow High School student apologised to the victim, who was in court to hear the judgement handed down, saying "I should never have put you through this".
Grover's lawyer stressed that Judge Norman take into account Grover's "underdeveloped maturity" when deciding his penalty.
He is eligible for release on parole on December 8, 2018.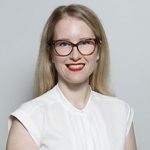 Alena Higgins is the Weekender's Senior News Reporter, primarily covering courts and Council issues.