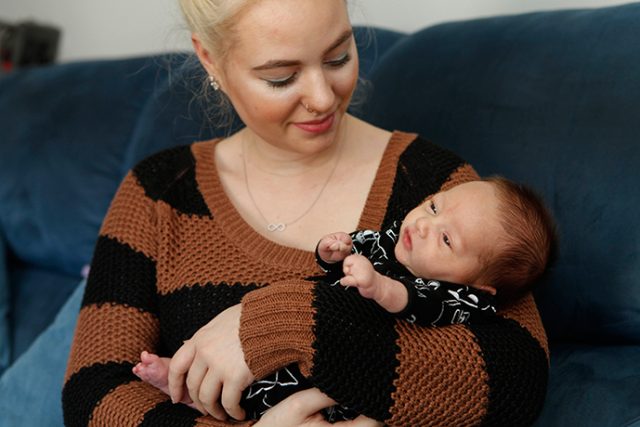 When baby Jackson was born eight weeks early, his parents were surprised enough.
When they realised he was born with his fingers and toes fused together, his mother Alison Wasson was frightened.
Hard to detect, Amniotic Band Syndrome (ABS) occurs in just over two in every 10,000 births according to a 1993 Australian study.
"When they're inside the womb, there are little fibres that come off the amniotic sac," Ms Wasson said.
"They get wrapped around the limbs, and that stunts the growth. In his case his fingers are stuck and fused together."
While in many pregnancies ABS is detected in scans during pregnancy, it was unfortunately not picked up in Jackson's case.
"It should be something that comes up, but we didn't know about it before he was born," Ms Wasson said.
"It was quite frightening. I was in the hospital for the first week, and then he was in the hospital for another three and a half weeks."
Though right now he behaves just like any other baby would, his mother said the impact this will have on young Jackson's life is yet to be determined.
"As he grows, he's going to have to have more and more done to his fingers and his toes to help him when he develops and grows," she said.
"Where they are fused together he's even missing bones and things, I even think he is missing a finger on one hand."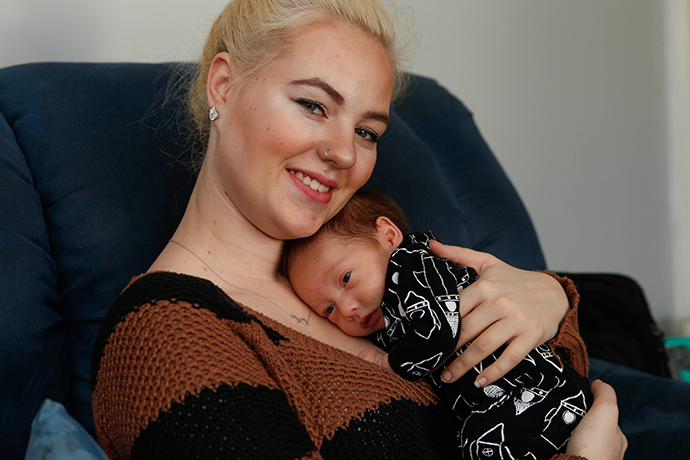 Medical advice is still being sought and there's a number of options to consider.
"Doctors have mentioned doing surgery to separate, they've mentioned prosthetics and physiotherapy," Ms Wasson said.
ABS is more commonly linked to cleft palate or a club foot, making Jackson's case even more rare with many doctors at the hospital unaware of his condition.
"A few doctors did know about it, but I think that most didn't," Ms Wasson said.
The family are taking each day as it comes, and are just happy to be at home with Jackson after being separated for the first few weeks of his life.
The family have created a GoFundMe page for future medical expenses that Jackson is likely to encounter in the years ahead.
You can donate by visiting www.gofundme.com/help-jackson-out.
Emily Newton is the Weekender's police and political reporter. Emily is also the Weekender's Senior Journalist.