Construction on a new primary school at Jordan Springs will begin within two years, according to the NSW Education Minister.
Rob Stokes joined Member for Penrith, Stuart Ayres at Kingswood High School this week to talk to students and staff about education commitments in last week's State Budget.
"As Education Minister, it is so exciting to have a portfolio where you can make a direct difference to students' lives in a generational sense," Mr Stokes said.
Kingswood High School will receive a new hall out of the Budget, providing room for the entire school community to come together as one united group.
"Not having that facility has really held this school back," Mr Ayres said.
"It's something that every year group that I have seen come through this school has raised with me."
Mr Stokes praised Mr Ayres in his "ceaseless" campaigning for the local community and also paid a visit to Penrith Public School, which is set to receive a "substantial spend" on replacing demountables with a new suite of classrooms.
Cause for more celebration, the Education Minister had good news about the Jordan Springs Primary School the growing community has been desperately waiting for.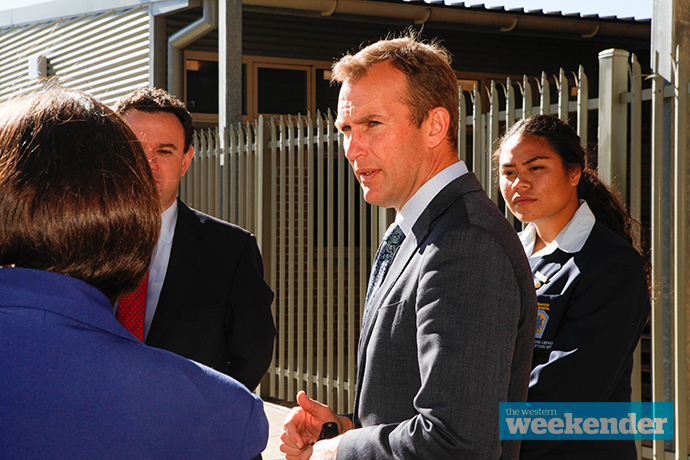 "We're in the planning phase right now, construction will commence within the next two years and that's to respond to the growth in that community," he said.
"We're able to plan ahead for the growth that we know we're going to see. We're already looking at how can we build it in such a way to optimise opportunities to share use with the community."
When asked about the concerns of Member for Londonderry, Prue Car, who has vocally campaigned for the school, Mr Stokes was slightly surprised.
"It's interesting, because she's never spoken to me about the school," Mr Stokes told the Weekender.
"Most local members actually lobby me for what they want for their community, and we're delighted to deliver, but she hasn't spoken to me about it."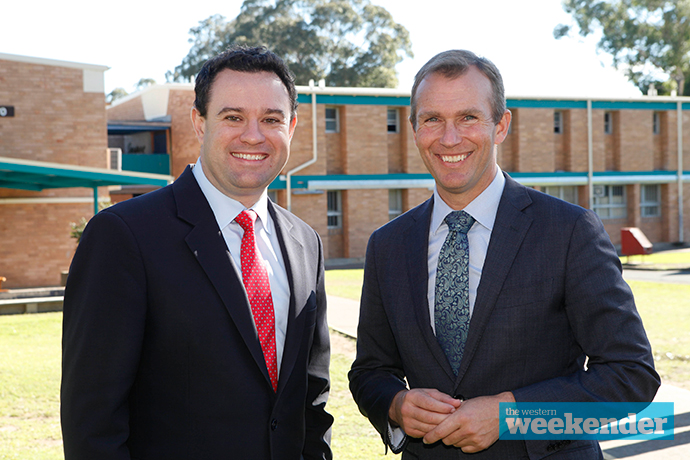 Mr Ayres criticised Ms Car's recent Facebook post that highlighted "no money" being allocated for the school at Jordan Springs, saying this is another example of why he believes Labor "belong in opposition".
"The Budget paper that's allocated to education clearly states that we're in commercial, in confidence negotiations around Jordan Springs," he said.
"We don't tell all of the competitive tenders how much money is available for the school, because that's what every tender comes back and tells us the school will cost."
Emily Newton is the Weekender's police and political reporter. Emily is also the Weekender's Senior Journalist.