The race is on to protect two of the region's most important historical sites.
Penrith Councillor Karen McKeown is leading the charge to have Castlereagh's Hadley Park and the Castlereagh Cemetery added to the State Heritage Register after they were found to be unlisted, with the former under threat from development.
"Everyone thought [Hadley Park] had already been listed," Cr McKeown said.
"It's quite a revelation that it's still out there and not listed, and I just feel really strongly about the fact that we need to do something to preserve it for future generations to enjoy."
Standing on the original 1803 land grant on the floodplain alongside the Nepean River, Hadley Park contains two buildings – a two-storey farmhouse built in 1811 and a timber cottage circa 1806, both in original form.
Cr McKeown said she was alarmed to read an article in the NSW National Trust Magazine's April to June 2017 edition reporting that the future of the property hangs in the balance following its "glaring omission" from the Register.
Author Sean Johnson writes that "even more worrying" was the State Government's recent decision just before Christmas last year to push through an amendment to the Penrith Lakes Scheme's State Environmental Planning Policy, which he said "appears to weaken protection of the site's heritage values and particularly its historic surrounding areas".
At the request of Mayor John Thain, Council will also ask that Castlereagh Cemetery be considered for inclusion when it writes to the NSW Heritage Minister, Gabrielle Upton and local MPs about the issue.
Cr Thain said the cemetery, situated on the outer-edge of Cranebrook, housed the sacred resting place of some of Australia's first colonial inhabitants.
"There's quite a significant amount of First Fleet graves buried there," he said.
Apart from being afforded greater protection, inclusion on the State Heritage Register will assist with grants for reparation and restorative activities, Cr McKeown said.
"All these stories are getting lost and I don't know that we have been all that good in preserving our heritage and I think that we really need to make positive steps in that direction," she said.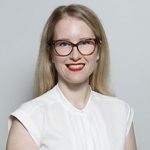 Alena Higgins is the Weekender's Senior News Reporter, primarily covering courts and Council issues.