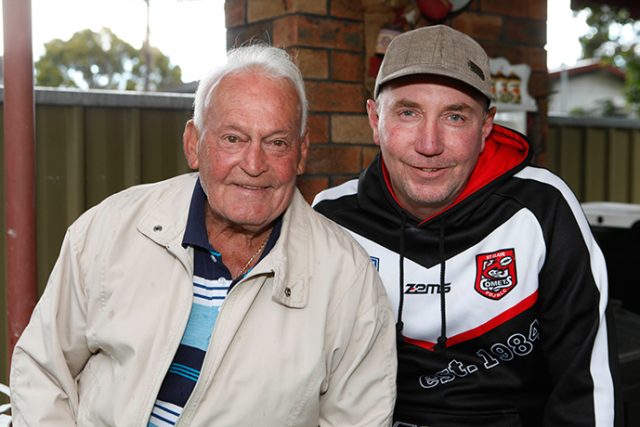 When his mate Murray Welsh was terrorised by a machete-wielding bandit trying to rob his liquor store two years ago, 73-year-old Alan McNally not only foiled the hold-up but saved his friend's life.
The men, who have remained close pals, caught up again this week after justice was finally served, with the culprit being sentenced to a minimum two-and-a-half years behind bars.
Mr Welsh, 53, said he doesn't know what would have happened if Mr McNally had not rushed to his aid and tackled the man to the ground.
"I was pretty much backed up and couldn't back up any further," he said.
In a brazen daylight robbery attempt, 'ice' addict Trevor Thomas Elmes and a co-offender entered the Little Bottler on Day Street, Colyton, at about 1.20pm on May 7, 2015 and demanded money from the till.
Mr McNally, an "unofficial employee", said he was watching the pair on the monitor from out the back, but assumed Mr Welsh had made a sale when they approached the counter and went back to what he was doing.
The next thing he heard was Mr Welsh calling out his name.
"I came walking out and I just saw a man waving – I didn't know if it was a machete or knife – just waving it at him and I knew I had to do something so I just rushed in and grabbed him," he said.
"I got him around the neck and just dragged him to the ground and that's when he dropped the machete.
"The next thing I knew Murray was pulling me off the back of him and I was wondering what was going on because I thought I should be getting stuck into him. Then he jumped up and ran out of the shop."
Despite his valiant efforts, Mr McNally insisted he is no hero.
"I was just trying to help a mate," he said.
He said he thought the sentence was sufficient, but it would have been a different story if they had been seriously hurt in the robbery.
"The fact is he didn't get anything except a little box of alcohol, but that was very minor compared to what we were going to have happen," he said.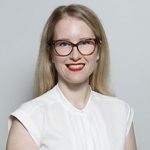 Alena Higgins is the Weekender's Senior News Reporter, primarily covering courts and Council issues.