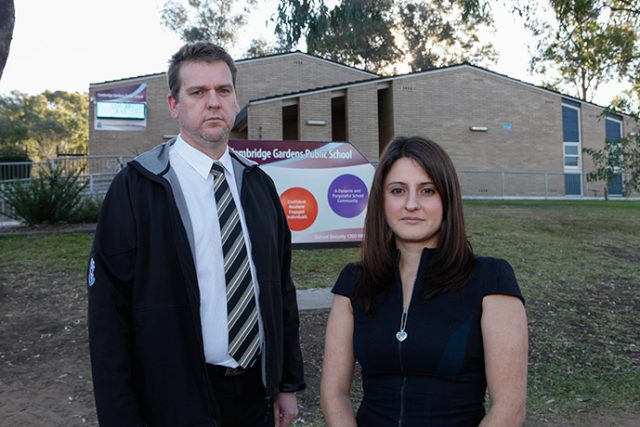 The Federal Government has denied it is cutting funding to education, claiming Labor is using misleading figures in its criticism of the recent Budget.
Teachers Federation representative, President of the Nepean Teachers Association and Cambridge Gardens Public School teacher, May Ptolemy, said her school is set to lose over $400,000.
"That's an extra pair of hands, an extra professional in the room to help support students and get them moving along to meet student outcomes appropriate to their grade," she said.
"$400,000 might seem like a drop in the ocean for Mr Turnbull, but it's all these little drops in the ocean that make huge waves for us, huge impacts for our kids."
But the figures being used by critics of the Government, which suggest a $23,200,550 hit to Lindsay schools, are based on a deal struck by the Gillard Government more than three years ago and are not physical cuts from existing funding.
Federal Education Minister Simon Birmingham said that there are no cuts and funding for NSW students increases by $3.6 billion over the next decade.
"The new online estimator shows that schools across Lindsay would get a boost of $28.6 million in Gonski needs-based funding between 2017 and 2021," Mr Birmingham said.
"We've used the best data sets available in Australia to develop our funding plan unlike some of our critics who seem to be doing their calculations on the back of an envelope."
But Michael de Wall from the NSW Teachers Federation said the new funding model undermines the integrity of Gonski needs-based funding.
"For schools, that really means programs, extra teachers, and extra support teachers won't be able to be engaged over the next few years," he said.
Speaking with passion, it was a subject that saw Labor Lindsay MP Emma Husar kicked out of Question Time in Parliament.
Ms Husar expressed her "disgust and frustration" to Parliament, saying that the Turnbull Government had turned on the children of Lindsay.
"Every single one of the 43 public schools in my western Sydney community of Lindsay is going to lose money," she said.
"More than $23 million has been ripped out of public schools right across the Penrith region."
Emily Newton is the Weekender's police and political reporter. Emily is also the Weekender's Senior Journalist.