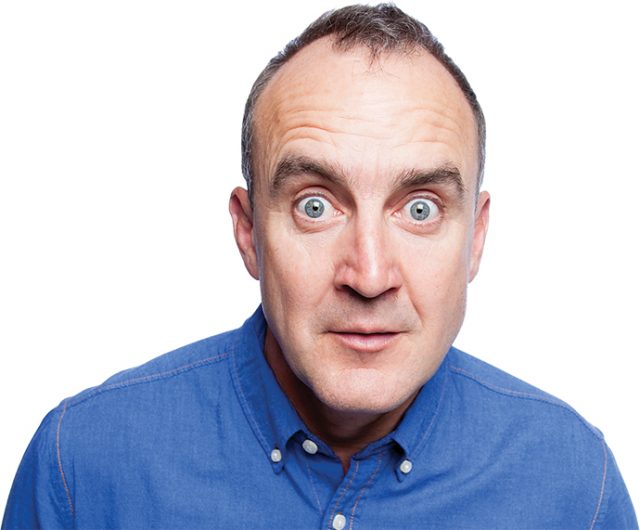 There may be plenty of opinionated voices on the comedy scene, but lovable Irish funny man Jimeoin isn't one of them.
"I don't really have strong opinions on things, I more like to observe," the comedian explained.
"It's not really my comedy style to pass judgments on other groups of people or the way we should live."
With his laid-back and delightfully silly style Jimeon prefers to turn his attention inwards.
"I'm more concerned about my own shortcomings, and believe you me there's plenty of them," he laughs.
"If you point them out you realise they're very common and you don't feel so bad.
"It helps people to think 'oh, he's as big a f**k up as I am'," he laughed.
Having been a fixture in Australian comedy since the early 90s, Jimeoin has had plenty of time to perfect his craft.
Fine tuning the ultimate set is a work of collaboration between the comedian and his audience.
"You never quite get it right the first time, you might get the wording a little off or something," he said.
"Over time, over maybe five or six gigs, you refine it and get it to a good level.
"Often with my best jokes I was trying to do one thing and then something else got a laugh."
Jimeoin will be coming to the Evan Theatre at Penrith Panthers this July with his latest stand-up show 'Renonsense Man'.
When describing the show the popular comedian has the same straight forward, no-nonsense approach he brings to his comedy.
"Well, it's a comedy show and it's very funny, if I do say so myself," he said.
While Australia was the birthplace of his comedy career, Jimeoin is currently focused on replicating that success a little closer to home, with shows at the Edinburgh Fringe Festival and a 2018 tour of Ireland.
"I work in the UK probably more now than Australia," he said.
"It's started to take off a bit over the last eight years, so I thought there's clearly a big market here. Plus I'm from that part of the world, so it makes sense.
"I also don't want to die wondering."
Jimeoin will be bringing his show 'Renonsense Man' to the Evan Theatre on Friday, July 7 at 8pm. Tickets are $44+bf. For more information or to purchase tickets, visit www.penrith.panthers.com.au or call 4720 5555.