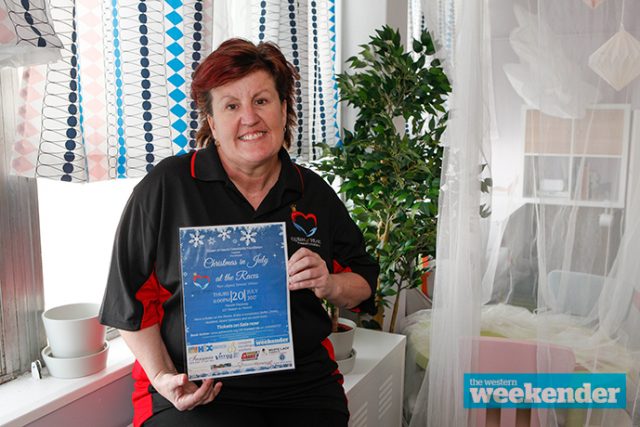 Get your festive gear ready because Queen of Hearts is hosting its second annual Christmas in July fundraiser, to help put an end to domestic violence.
Queen of Hearts CEO, Michele Ellery, said the event gives the people of western Sydney a chance to "have a great night and be a part of the solution".
"All money raised from that event will allow us to continue to provide vital counselling and trauma support for victims of domestic violence," she said.
Ms Ellery said that a free and efficient front-line service is crucial to support Penrith, which was identified in 2016 as the second highest area across the state for reported cases of domestic violence and abuse.
"One of the most significant things for Penrith services has been the waiting times," she said.
"Some people have waited up to 10 weeks, and some service providers have had their books closed."
Following the community support of the past year, Queen of Hearts provides assistance to clients in between seven and 10 days.
But despite the speed, which is seen as crucial in incidences of domestic violence, the organisation is just getting busier.
"People are starting to realise through word of mouth and referrals from other services that we can see clients in less time," Ms Ellery said.
"We work really hard and there's a dedicated staff. We've tripled our workload since Christmas."
She said the increased workload shows how prevalent domestic violence is in our community, and is asking everyone to play their part in putting it to an end.
"I think we're paying attention but I still think there is a lot more work to be done," she said.
"There still needs to be education and awareness with schools and the community as a whole."
With the event almost sold out following the success of last year, this year will be a night to remember with delicious food, guest speakers and a visit from the man in red himself.
If you've missed out on tickets, you can still bid for items, donate raffle prizes and find out how you can help by visiting www.qohevents.org.
Queen of Hearts will host their 'Christmas in July at the Races' event at Club Paceway on Thursday, July 20.
Emily Newton is the Weekender's police and political reporter. Emily is also the Weekender's Senior Journalist.