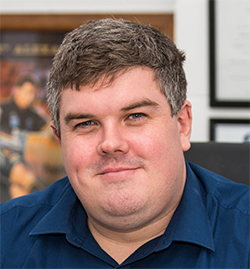 Nobody was there to protect four-year-old Lauren Hickson when she was sexually assaulted and murdered near the Nepean River at Emu Plains in 1989.
But 28 years later, we can do our best to protect her memory and ensure Lauren's family does not have to endure any more pain.
The putrid man who committed this vile crime is Neville Raymond Towner, a then 23-year-old family friend of the Hickson family who broke their trust and ended the life of a little girl so soon after it had begun.
They say time heals all wounds but for Lauren's family, nothing could fix this.
There's no pleasure to be taken from recounting the details of that awful day back in 1989 but it's important we consider them when we ponder the revelations this week that Towner could be a free man by the end of the year.
In a police interview given by Towner the morning Lauren's body was found, he spoke of how a trusting little girl ended up in the hands of a monster.
"I walked up to her and she gave me a cuddle, then we went for a walk down the creek," Towner allegedly told the detective.
However, Lauren had begun screaming after he pulled her pants down and unsuccessfully attempted to have sex with her.
"She started screaming and to shut her up I shoved her head in the water, and, umm, when she came up she looked to me as if she had already gone," Towner allegedly said.
"She started breathing so I grabbed a rock and hit her on the head."
It wouldn't be until 1992 that Towner was handed his life sentence.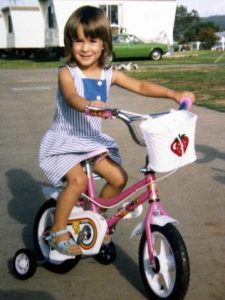 Outside of the court, Lauren's mother Jurina told the media: "I would like to have had stamped on his file, 'Never to be released'."
And it should have been.
Fast forward to October 18, 2002. Justice Greg James redetermines Towner's his life sentence, setting a minimum 20-year term, making him eligible for parole in 2009.
"Although this crime was horrible, its seriousness, having regard to the views of the trial judges, was not such as to require [Towner] never be released," he said.
The justice system, folks, where trying to rape and then murdering a four-year-old girl is not considered serious enough to be in jail until you die.
How utterly ridiculous and offensive to Lauren Hickson's family and how bitterly out of touch.
Since 2009, this child killer has been trying to get out of jail.
Now, it would appear the NSW Parole Authority are set to grant his wish.
Neville Raymond Towner is in his early 50's. There is every chance that pretty soon, he could be walking down the street next to you. Next to your child. Next to your grandchild.
He does not deserve such freedom.
Lauren's mother still lives with the haunting memories of what happened on that May day 28 years ago.
She missed every milestone a proud mother gets to experience.
First day at school, first boyfriend, first job, 18th and 21st birthdays, a wedding – the list goes on.
When you take that from somebody, you don't deserve to walk the same streets as them ever again.
We can only hope that the State Parole Authority sees sense on June 13.
We'll be watching.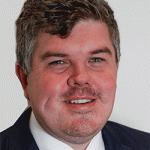 Troy Dodds is the Weekender's Managing Editor and Senior Writer. He has more than 15 years experience as a journalist, working with some of Australia's leading media organisations.