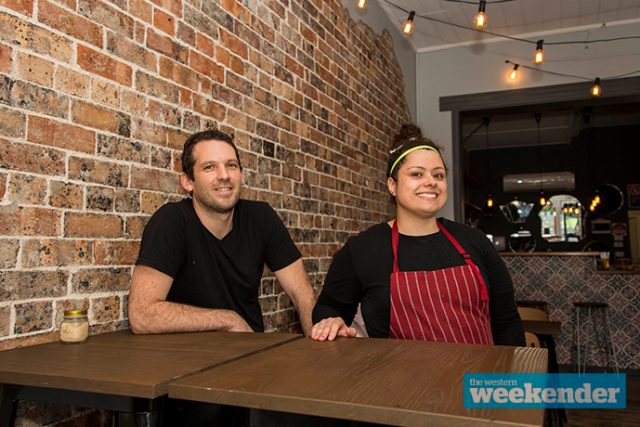 After a long wait for its liquor licence, Penrith's first small bar finally opened on Wednesday night.
Owners of the Union Restaurant, James McPherson and Celia De Oliveria, are excited to bring more nightlife to Penrith at their Union Bar.
"We started back in May when we first took rent of the space and started the whole process," Mr McPherson said.
"The Council application was reasonably quick, but the Liquor and Gaming took a long time."
Almost 12 months since the journey began, the interest in the Spanish-themed bar has only grown with locals.
"We're sticking with the theme upstairs, it will still be Spanish with a lot of Spanish wines," Ms De Oliveria said.
"It will definitely be booming on the weekend, we hope it will be the talk of the town."
The opening comes as Penrith City Council launched their 'SPARK' strategy to encourage a strong night time economy and revitalise the city centre.
"The Council seem like they are definitely interested in lifting up the CBD which is absolutely a good thing," Mr McPherson said.
"Throughout each night we will bring a little bit of food around for people to have a taste and a teaser of what's offered upstairs."
Located at 542 High Street, the bar can hold a maximum capacity of 20 people, an ideal number for a more intimate setting where the patrons are considered family rather than customers.
The bar will be open until late on weeknights, and until midnight on Friday and Saturday nights to encourage locals to enjoy the nightlife that Penrith has to offer.
With a selection of cocktails and wines available, plus beer on tap, the Union Bar is set to shake up the social scene in the Penrith area.
As small bars have continued to take off around Sydney, both Mr McPherson and Ms De Oliveria are excited to begin serving locals in true Spanish style.
Emily Newton is the Weekender's police and political reporter. Emily is also the Weekender's Senior Journalist.