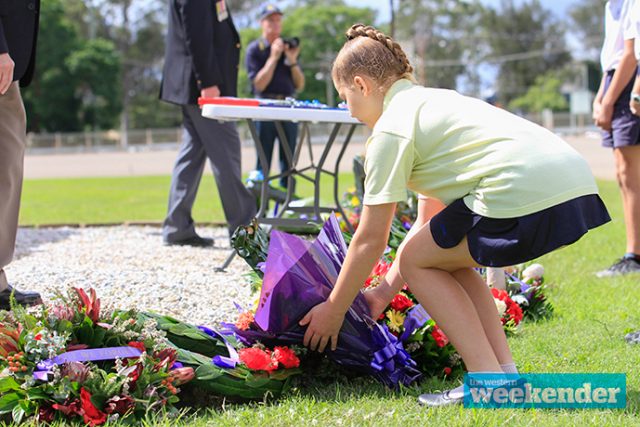 Hundreds of students and staff from local schools filled the stands of Penrith Paceway for a commemorative ANZAC Day service on Tuesday.
The service is an annual tradition held in Penrith prior to the April school holidays.
The clouds parted to let the sun shine onto the ceremony, which was attended by Penrith Mayor John Thain and guest of honour Corporal Daniel Kilbey of 176 AD Squadron – 9FSB, RAAF Base Richmond.
This year's hosts, Matthew Thomas and Meredith Colagiuri from St Paul's Grammar School, guided the student service with integrity.
45 local schools attended the event to lay wreaths, books and tokens of remembrance.
The students stood in respectful silence as the catafalque party, members of the 21 Army Cadet Unit Penrith, marched in honour of fallen soldiers as their boots on gravel echoed through the grounds.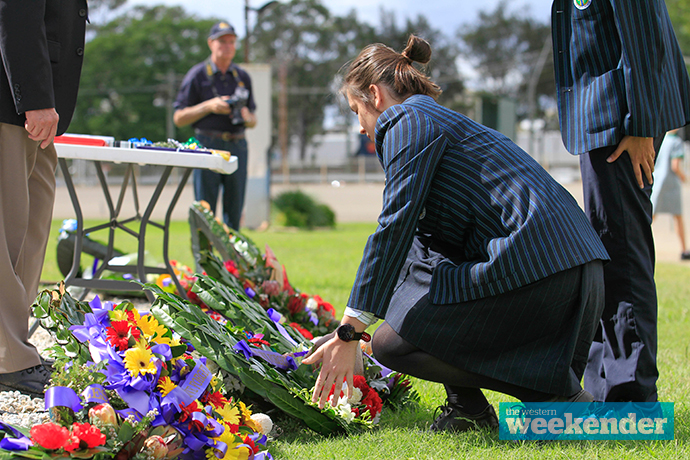 Cpl Kilbey encouraged students to remember their sacrifices and keep the spirit of the ANZACs alive in his oration.
"Remember the ANZACs, their determination, their courage," he said.
Reverend Ted Walker led the crowd in a prayer of remembrance for the brave, fallen diggers.
"Help us this day to remember the sacrifice of the first ANZACs, Australian and New Zealander, and the generations of men, women and children who have died in the cause of liberty and peace," he said.
"Help us to remember the mateship, agony, courage and compassion of war service, but save us from ever glorifying the horror and tragedy of war."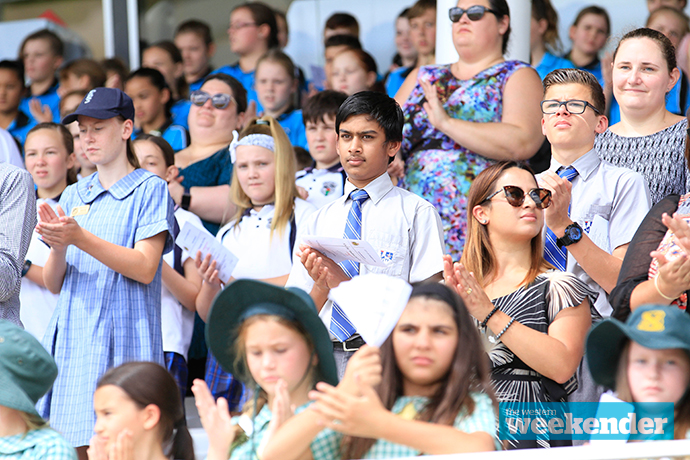 Students from the Emu Plains Public School Choir stood proudly and sang 'Amazing Grace'.
Craig McGown, Zac Egan, Madeline Eneberg and Adam Cameron from Winmalee High School played the 'Last Post' on a quartet of trumpets.
Moments after the service concluded, the clouds gathered and it began to rain again.
St John's Ambulance volunteers were on hand to provide a few students with first aid, who were affected by the sudden but short-lived heat.
ANZAC Day is commemorated on April 25 and there will be traditional dawn service ceremonies in both Penrith and St Marys.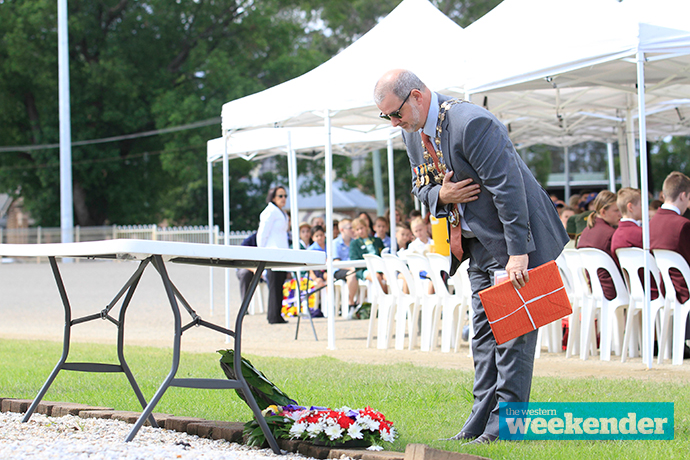 Emily Newton is the Weekender's police and political reporter. Emily is also the Weekender's Senior Journalist.