Penrith Council has vowed to put pressure on the Attorney General and Minister for Planning to change laws to protect Council and ratepayers against costly litigation appeals after it was left high and dry by an unincorporated entity.
It comes after Protect Penrith Action Group Inc (Protect Penrith) unsuccessfully challenged Council's decisions to approve two Muslim places of worship at Kemps Creek in late 2014.
During Monday night's Ordinary meeting, Councillors resolved to initiate debt recovery proceedings against Protect Penrith to try and claw back almost $100,000 in legal fees owed to it after two appeals brought by the group were dismissed in court.
Council also indicated it would conduct wind up action if the group doesn't have sufficient funds to pay.
Councillor Greg Davies said given the Land and Environment Court's attitude that applicants of public interest matters should not be deterred by having to secure the costs of the other party up front, Council should write to the State Government to see if it would give consideration to underwriting costs in dismissed legal cases.
"Any unincorporated body can challenge a decision and take us to court and lose and we're up for hundreds of thousands of dollars," he said.
Councillor Kath Presdee agreed, saying it was essentially ratepayers who suffered and were stuck with the bill.
"One of the difficulties when you are the defendant in litigation is that you are at the whim of the applicant," she said.
"We should be able to recover that money."
Since the judgments, Council has attempted to negotiate an amount of costs with Protect Penrith's Solicitor, but an agreement has been unable to be reached.
A letter sent to Protect Penrith's Solicitor in December 2016 requesting payment of Council's costs has received no response.
Council also resolved to write to the Department of Fair Trading seeking advice as to the results of the investigation into Protect Penrith failing to provide auditing accounts under the relevant Act, despite Protect Penrith having raised money through donations from Penrith ratepayers.
In the early stages of the cases, Protect Penrith offered to pay Council's costs up to $15,000 only, but that offer was rejected on the basis that the amount was well below what Council would expect to outlay in the proceedings.
The Weekender reached out to Protect Penrith President, Rick Putra, for comment but did not receive a response by deadline.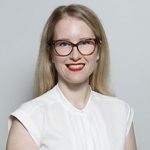 Alena Higgins is the Weekender's Senior News Reporter, primarily covering courts and Council issues.