Young sporting stars from the Penrith area have been presented with Local Sporting Champions grants worth $500.
The grants were handed out to nine youngsters by Federal Lindsay MP Emma Husar last week during a special afternoon tea at her High Street office.
The Local Sporting Champions program is administered through the Australian Sports Commission, with grants decided and awarded by local Federal Members of Parliament.
The grants are provided to assist in the cost of travel, accommodation, uniforms or sporting equipment for young people aged 12-18 who compete at a State level or higher.
"I'm extremely proud to award these Local Sporting Champions grants to nine young elite athletes from across our community," Ms Husar said.
"Each of the recipients has demonstrated strength and determination in their training, and their results in whichever sporting field they've chosen frankly speak for themselves."
Ms Husar labelled the sporting champions and their associates an inspiration to the community.
"Our young sporting champions are competing on the national and international stage and they're proving that our community is full of young, energetic and extremely talented sportspeople," she said.
"Our community is also blessed with incredible local coaches across a range of sports who encourage and support our young sportspeople – these grants are a reflection of their hard work as well.
"I congratulate each recipient for their dedication to their training as well as their incredible results on the field. Every one of them is an inspiration to our community."
Receiving the grants were: Keisha Allen, Phillip Gigliotti (Soccer); Aimee Carlin (Triathlon); Stephen Cuff (Cycling); Kaleigh McDonald, Alex Prior (Touch); Jared Newham (Pony Clubs); Sydney Robins (Netball); Jade Sweeney (Diving).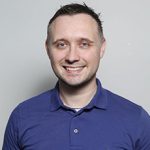 Nathan Taylor is the Weekender's Deputy Editor and Senior Sports Writer. He also compiles the weekly Chatter on the Box TV column. Nathan is an award-winning journalist, who has worked at the Weekender for nearly a decade.