Matthew Brunel George Thomas, the former St Marys school teacher accused of indecently assaulting four of his students, will have to wait another two weeks to be given a trial date after the Crown indicated it required further time to finalise the charges against him.
Questions were also raised as to the length of the expected trial, with concern it could exceed the two-week limit for trials sitting at Penrith.
If this is the case, it will likely be set down for trial at Parramatta District Court.
Thomas, who appeared by video link at Penrith District Court on Friday, is facing multiple indecency charges against four female students, two aged 11 and one aged 12 and 9 at the time of the alleged offences.
Thomas's lawyer, Tamryn Beveridge, strongly opposed the adjournment, saying the 50-year-old has been bail refused since July 2016 and wanted the matter dealt with as quickly as possible.
She requested Judge Mark Buscombe set down a hearing date and the Crown could finalise its indictment in the interim.
However Judge Buscombe was reluctant and refused.
The school where Thomas worked at is unable to be identified for legal reasons.
He has pleaded not guilty to all charges and is expected to be committed for trial next month.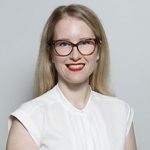 Alena Higgins is the Weekender's Senior News Reporter, primarily covering courts and Council issues.