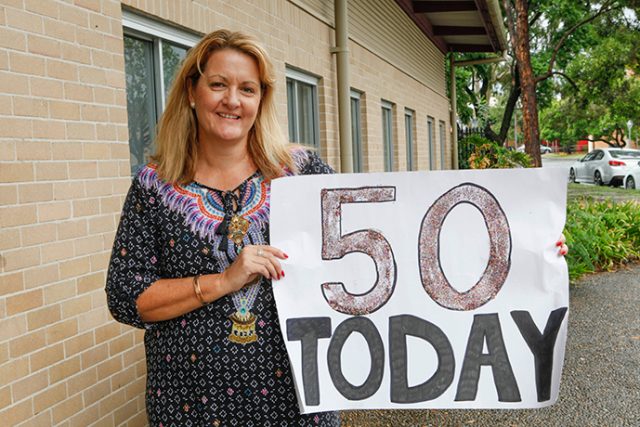 Music superstar Adele has made sure that an Emu Plains mum will never forget her 50th birthday.
Debbie Ritchie-Leishman said she couldn't believe her eyes, or ears, when Adele sang 'Happy Birthday' to her at last Saturday night's concert.
With her '50 Today' sign and her husband in tow, Mrs Ritchie-Leishman headed to see one of her favourite singers perform at ANZ Stadium.
"I took my sign thinking perhaps she might see me – we were in Gate A so there was a chance," Mrs Ritchie-Leishman told the Weekender.
"Then when she turned around to me and asked if it was my birthday, I was stunned, I didn't know what to say.
"I really did not believe it was happening and it was just a total 'pinch me I'm having an out of body experience' moment."
The couple managed to grab tickets to Adele's second show after her husband said she could have whatever she wanted for her 50th birthday.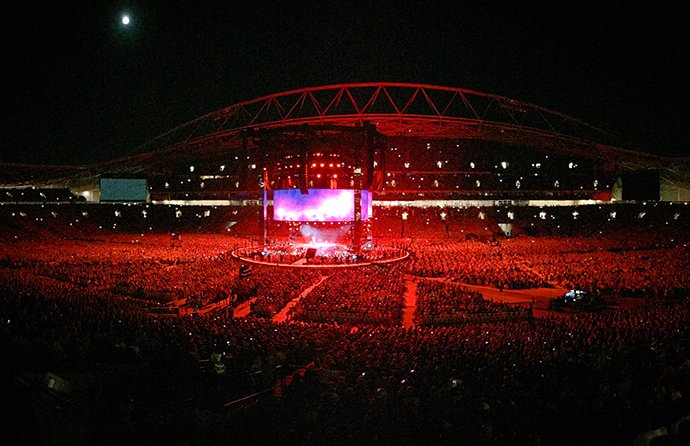 While Mrs Ritchie-Leishman said it was an amazing day, it didn't quite start out that way.
"I lost my mum a few years ago around Christmas and we would always talk about what we would do when I turned 50," she said.
"Adele singing Happy Birthday to me really made my day – going to the concert was amazing but her speaking to me and singling me out, it was amazing and she really helped heal me. It was definitely one of the best birthdays ever."
Mrs Ritchie-Leishman said she hopes Adele knows how much she helps her fans.
"Her songs have stories behind them; she's so honest and her voice is amazing," she said.
"I don't think she realises how she touched me and many people have said the same thing to me – she spreads so much love and energy and for me personally she helped in my healing process."