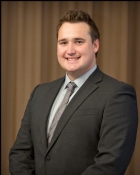 Sometimes we like to get back to basics with these columns so this week we have decided to revisit the art of making a valid Will.
There is often confusion about what a Will is and how it can be written and questions around things like who can contest a Will.
Here it is in a nutshell:
1. A Will disposes of any property owned by a deceased person in their sole name at the date of their death.
2. A person must be over the age of 18 years to make a Will, unless that Will is made in contemplation of marriage.
3. A Will must be made in writing and signed by the Will maker or by some other person on behalf of the Will maker at the Will maker's direction.
4. The Will must be witnessed by two witnesses present at the time that the Will maker signs the Will.
5. The Will maker must sign the Will possessing an understanding of the nature and effect of the document and with the intention of executing a Will.
Here are some other things to remember when thinking about writing your Will:
A. The people who witness your Will should not be an interested party or beneficiary under the Will.
B. You will need to appoint an Executor/Trustee to oversee that your Will is put into effect in accordance with its terms after your death.
C. You will need to have a think about how you wish to distribute your assets including how you wish to distribute them if your first choice beneficiary dies before you.
Wills can be relatively simple documents however, if they are not prepared in accordance with the legal requirements they can be deemed invalid or partially invalid.
This means that your assets may not go to the person that you wish them to.
The only way to be sure that your assets end up in the hands of the right people is to have a suitably qualified solicitor prepare your Will for you.
For one week from the date that this column is published, we are offering a special price to Western Weekender readers on the preparation of a simple Will. Contact us on 4704 9991 to find out more.