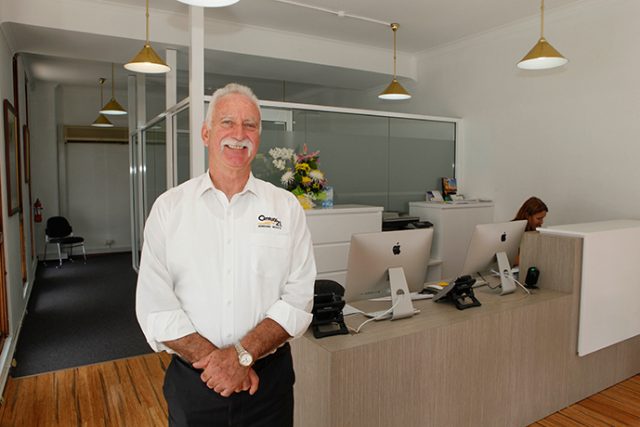 After a quarter of a century selling homes in Penrith, Graeme Renshaw of Century 21 Renshaw Realty is hanging up his real estate hat to enjoy retirement.
With a career spanning over 40 years in real estate, Mr Renshaw will say his final goodbye to his office this week.
"I came to Penrith in 1982, and I've always been operating either as a salesperson or a business owner from this site on the corner of Castlereagh and High Street. I've always worked out of this office," Mr Renshaw said.
"There's probably a million stories when it comes to real estate, I don't think the book of real estate has been written yet."
Over the years, he has witnessed the real estate industry change dramatically.
"When I first started in real estate, the latest technology was two-way radio, there were no mobile phones and we were still using carbonite paper," he laughed.
"I've met a lot of characters over the years, but now is the time for me to walk away and enjoy some quiet time."
Mr Renshaw also recalls how the Penrith region has developed.
"I was here before the mall came along, and we've seen many changes over the years. Some good, some bad," he said.
"The best good thing was when they re-opened the mall. And what was the worst thing? That mall.
"It's a great area… we will be staying here. All the facilities are too good and constantly getting better all the time."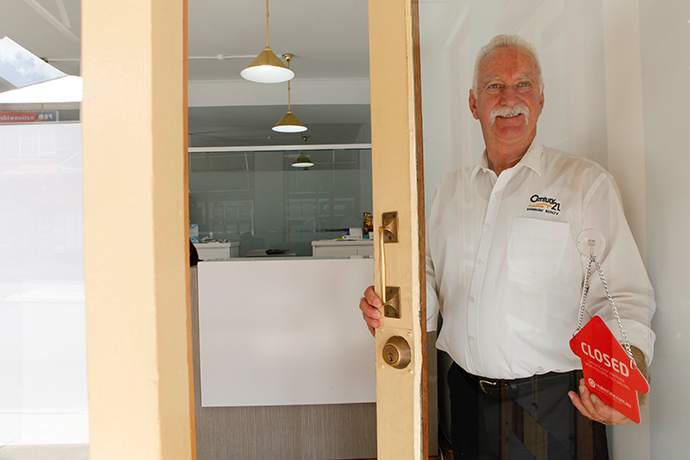 He is looking forward to travelling and spending time with classic and vintage cars that he has been carting around for 40 years.
"My grandkids are eight and 11 and I haven't seen them play any Saturday sport yet. I'm looking forward to a few normalities with family," Mr Renshaw said.
"I'd like to say thank you to all the people I have had the opportunity to assist over the last 25 plus years.
"I still run into people that I sold their first home to around town, and I look forward to keep running into people around town."
Emily Newton is the Weekender's police and political reporter. Emily is also the Weekender's Senior Journalist.