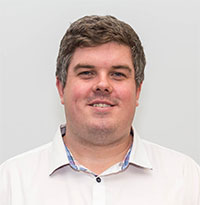 There is no right or wrong answer when it comes to the debate over penalty rates, which flared up last week when the Fair Work Commission ruled to make significant changes to what people are paid for working on Sundays and public holidays across a number of industries.
Your take on the ruling is likely to be influenced by your personal situation and how closely you're affected by the changes.
One thing that is certain is that hundreds of thousands of people across the country will be worse off every week.
While some businesses may choose not to pass on the cuts and others won't be affected as their employees are contracted under an Enterprise Bargaining Agreement, the reality is that many people will see a sharp drop in their pay that will mean making ends meet is just that bit tougher.
The decision handed down by the Fair Work Commission is 550 pages long but the main argument being made by experts and the public as a whole is that this will generally lead to more employment and more businesses opening on Sundays.
I call bulls*** on that.
Do you seriously think that a retail outlet that might currently have three people working on a Sunday is going to have four or five people working there after the rules change?
Or what about that great theory (or myth) that a cafe that currently doesn't open on Sundays will suddenly push open the doors, just because a waiter working there is now earning penalty rates of 150 per cent instead of 175.
If you believe that, then I've got a great friend in Nigeria I want to introduce you to who has a million dollars he needs to deposit into a bank account just for a few weeks.
The Fair Work Commission's decision will absolutely save businesses money, but the suggestion that they will reinvest that money directly into more staff is fantasy stuff.
Some may, but most won't.
The problem is that many businesses and business advocate organisations will say they will hire more people or open longer, as it's the 'right' answer to suit the argument to cut rates.
The truth and the statistics long-term will be very, very telling.
The other argument that emerges is that we're now a 24/7 society, so we need to simply 'suck it up' and work when the demand is there.
That argument is usually made by people who work 9am-5pm Monday to Friday and enjoy the benefits of having retail and food outlets open for them to enjoy on weekends.
Things may have changed significantly over the last 50-odd years but a 24/7 society we are not.
Most people still work usual office hours – peak hour on public transport or our clogged roads prove that.
The last time I checked, Parliament doesn't sit on the weekend.
I can't collect a parcel from the Post Office on a Sunday, or renew my driver's licence.
And the Fair Work Commission itself? 9am to 5pm Monday to Friday. And not a second later, I'm sure.
You get the picture.
The 24/7 society argument is convenient but it's not really all that true.
Pretty much the only thing I can do 24 hours a day in Penrith is buy a couple of handy bowls or tea towels from K-Mart.
The truth is most of us would argue against our employers if we were asked to work Sundays. We would see it as an imposition and demand compensation.
I'm no Ross Greenwood and I don't have any fancy letters after my name, but I'm just struggling to buy the arguments put forward to justify the cut.
At the end of the day we're taking from some of our most vulnerable people in the workforce on the forlorn hope that it might create further employment.
It's a mighty gamble.
While the Fair Work Commission made this decision independently, there is very little doubt that this will become one of the hottest political issues of the year.
Despite being the man who actually gave the Commission the power to make decisions on penalty rates when he was a Minister, Bill Shorten is likely to position himself as the Sunday Saviour.
He will go hard on this issue and do whatever he can to shift blame to the Turnbull Government, which is likely to wear much of the brunt of the public's view on this, even if it had little control over the decision.
An election may be more than two years away, but this is the biggest workplace and employment debate since WorkChoices.
And while a lot of water will go under the bridge between now and 2019, the Fair Work Commission last week almost certainly handed Labor its platform for the election.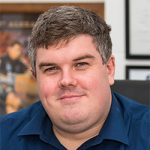 Troy Dodds is the Weekender's Managing Editor.