A magistrate has found there are "insufficient safeguards within the mental health system" to bail a man accused of a stabbing his mother and girlfriend at Emu Plains late last year, back into the community.
The quest to release Clinton Graeme Walker from custody was lengthy when he faced Penrith Local Court earlier today, with both the Crown and defence making in-depth submissions during his hour-long bid for freedom.
The 26-year-year-old was supported in court by half-a-dozen family members, including his carer and mother, Vicki Walker, who he is alleged to have stabbed multiple times with a samurai sword following what the defence claim was a psychotic break.
Walker was arrested on December 5 and later charged with two counts each of 'causing wounding/grievous bodily harm to a person with intent to murder' and 'wound a person with intent to cause grievous bodily harm' following the harrowing early-morning attack.
Walker was diagnosed with schizophrenia in 2009. While previously medicated, he had ceased treatment 18 months before the attack while still under the supervision of a psychiatrist, with his lawyer, Michael Hempsall stressing that this was a "very, very critical point".
Crown prosecutor, Alex Brown, submitted the unacceptable risk that Walker could endanger the community or the victims was "insurmountable in this case".
She said while an expert had concluded he was not a risk based on the proviso that he continue treatment and not take illicit drugs, she said that "can't be guaranteed".
The court heard traces of cannabis were found in Walker's system shortly after the incident and there was some indication he had taken the drug 'ice' about a week before the attack.
Ms Brown said the only reason Walker wasn't facing murder charges was because his mother and girlfriend, Katie Ede, were able to barricade themselves in a bedroom at the Lucas Street, Emu Plains home.
Mr Hempsall said there was a very strong case his client would be found not guilty by reason of mental illness, and would unlikely receive a jail sentence, making it "very unfair" for him to remain in the prison system until the matter concluded.
He explained Walker's condition deteriorated over some time and didn't come "out of the blue", contending signs of any future relapse would be swiftly dealt with if granted bail.
The court heard the evening before the offence, Walker sought treatment and presented himself to Nepean Hospital, but whether he left before he was seen or was turned away is yet to be determined.
Magistrate Roger Clisdell said it was not difficult to conclude the accused was seriously ill on the night of the offence, noting Walker was saying "people are trying to eat me".
He said the "slow burn" of Walker's downward spiral "appears to have been ignored or overlooked" by his treating doctors, carer and other family members, adding taking illicit substances with a diagnosis of schizophrenia was a "recipe for disaster".
"The tragedy is, this is a most serious offence," he said.
"It is only by the grace of God that his mother is still alive."
Magistrate Clisdell, who has been a vocal critic of "governments of all persuasions" allowing the "Justice System to take over the Health Department" blasted the government once again for their inaction to change the status quo.
"The difficulty I have at this time, is that I am not satisfied there are sufficient safeguards in the mental health system to protect the community if he becomes non-compliant," he concluded, before refusing bail.
Mr Hempsall and Walker's family declined to comment on the outcome when approached by the Weekender.
The matter was adjourned to March 31.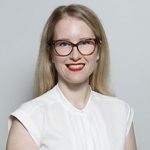 Alena Higgins is the Weekender's Senior News Reporter, primarily covering courts and Council issues.