An alleged Cranebrook meth dealer facing a raft of drug offences has sobbed and pleaded for mercy as she was stripped of her liberty yesterday.
Serina Denise King, 41, of Andromeda Drive shook her head and cried out "oh no, please don't, please… please… I'm begging you" when bail was refused at Penrith Local Court yesterday afternoon.
The mother-of-three is charged with 27 offences in total, including 'supply prohibited drug on an ongoing basis', 'deal with proceeds of crime', 'make, possess equipment etc to make false document', 'possess prohibited drug', 'cultivate a prohibited plant', 'supply restricted substance', and 'have goods in her custody suspected of being stolen'.
Her arrest comes after police began monitoring the 41-year-old's movements two months ago and legally intercepting her phone calls.
According to court papers, King's reach extended far and wide, with police alleging she was witnessed doing deals in Penrith, South Penrith, St Marys, Cambridge Park, Cranebrook and even at Glenbrook in the lower Blue Mountains.
The aged care worker, who the court heard is currently on worker's compensation, was denied bail despite her limited record and her brother agreeing to forfeit $10,000 if she failed to turn up to court.
During yesterday's release application, King's lawyer submitted his client was not a flight risk due to her children, aged 18, 16 and 12.
"If she took off, what would happen to the kids?" he contended. Adding: "She would be mad to embark on further behaviour like this if she was to receive bail today."
Magistrate Margaret McGlynn cited the "surveillance of repeated apparent supply" and the fact she "clearly presents as a risk to the community" before rejecting bail.
"What she is facing, if convicted, is many, many years in jail," she said.
The 'supply prohibited drug on an ongoing basis' charge alone carries a maximum of 20 years in jail if convicted on indictment.
Further charges are also likely on the horizon, with investigators still trawling through the lawfully intercepted materials, the court heard.
Her matter is due back in court on April 7.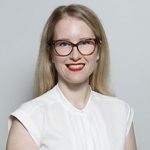 Alena Higgins is the Weekender's Senior News Reporter, primarily covering courts and Council issues.