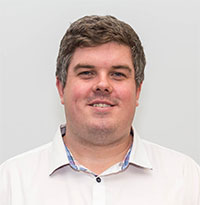 Bernardi is a rat – no doubt about it
A little over six months ago Cory Bernardi was elected to the Senate as a member of the Liberal Party.
It's fair to say that many of those who voted for him did so because of the party he represented, not the man himself.
Therefore it is nothing short of disgraceful and disloyal of Mr Bernardi to jump ship from the Liberals this week to start his own political party.
Mr Bernardi should resign.
If he no longer believes he can represent the party that he was part of when elected, then he shouldn't be in Parliament — it's that simple.
Mr Bernardi's website is branded with the words "common sense".
Well, it's simply common sense that if you're walking away from the party that endorsed and supported you, and got you elected, you should walk away from Parliament altogether and fight for re-election on your own platform.
Turnbull is finished
When the Prime Minister is sitting down for a prime time interview with Laurie Oakes on '60 Minutes' less than a year after an election, you know there's trouble in the camp.
Mr Turnbull has been on a charm offensive this past week – appearing not only with Oakes, but on Ben Fordham's 2GB program, with John Laws on 2SM, ABC's '7.30' and a number of others.
You could be forgiven for thinking we are in an election campaign.
The Prime Minister is in a desperate attempt to turn around his popularity, which appears to be waning by the day.
But I argue that Mr Turnbull is already finished. It's only a matter of when, not if, he is forced to resign or will be turfed out by worried Liberal MPs.
Mr Turnbull was never going to turn around public opinion after he stabbed Tony Abbott in the back and stole the leadership in 2015.
It was an act from which he was destined never to recover, just like Julia Gillard and Kevin Rudd before him.
Now he simply awaits his fate. The man who partly blamed negative polls on his decision to move on Tony Abbott is now himself the victim of such polls.
And recovery seems very unlikely.
Foxtel scrambling for survival
Those who live streamed Foxtel's coverage of the Anthony Mundine v Danny Green fight on Facebook last weekend need to be dealt with via the full force of the law.
Foxtel has every right to protect its product, and the many thousands of people who paid $60 to see the fight.
However, the pay television provider's feverish attempts to shut down the stream and hold users to account is just more evidence that it is struggling to survive and could disappear from the Australian media landscape within a decade.
Without live sport, Foxtel would be dead and buried.
Apart from a few notable exceptions, Foxtel remains primarily the home of a TV era we thought we'd left behind – when Benson and Stabler were still partners, when Dick Van Dyke was a doctor who always stumbled upon bizarre murder scenes and when 'The Simpsons' was still funny.
And while I love classic TV shows and movies as much as anyone, the arrival of Netflix, Stan and other streaming providers will eventually see Foxtel lose relevance.
Optus' successful attempt to steal the Premier League rights is proof that Foxtel does not have a monopoly on live sport bidding when it comes to pay television.
If another provider was to steal the NRL or the A-League, Foxtel would almost be killed off overnight.
Premier visits Penrith
Last Friday I had the opportunity to meet briefly with NSW Premier Gladys Berejiklian, along with about 20 other business people from the local area.
There is very little doubt that Ms Berejiklian is a very good operator, and she certainly won over the room.
Her test now is to keep the conversation flowing over the next two years – there will be plenty of issues to wade through once the honeymoon period is over.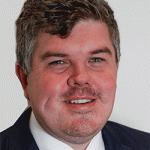 Troy Dodds is the Weekender's Managing Editor and Senior Writer. He has more than 15 years experience as a journalist, working with some of Australia's leading media organisations.