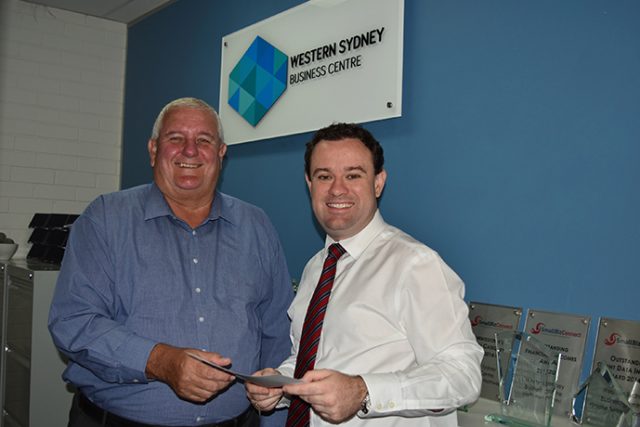 Small business will be championed through the inaugural Back to Business Week.
Back to Business Week will run from February 26 to March 4, in recognition of the leading role small businesses play in training, educating and creating jobs in local communities, while producing a wide range of outstanding products and services.
State Penrith MP Stuart Ayres this week joined John Todd from the Western Sydney Business Centre in Penrith to announce new funding from the NSW Government as part of the initiative.
During Back to Business Week, the Western Sydney Business Centre will hold three events that local businesses can take part in. They include a social media workshop, information on brand building and a workshop on how to start a small business.
"These events are designed to help our local businesses network, access personalised business advice, and learn about ways of doing business," Mr Ayres said.
Deputy Premier and Minister for Small Business, John Barilaro, said Back to Business Week is a public acknowledgment of the contribution the small business sector makes to the economic strength of NSW.
"Small businesses are the driving force of our economy, generating growth, innovation and jobs," Mr Barilaro said.
For bookings or more information, call 4721 5011.