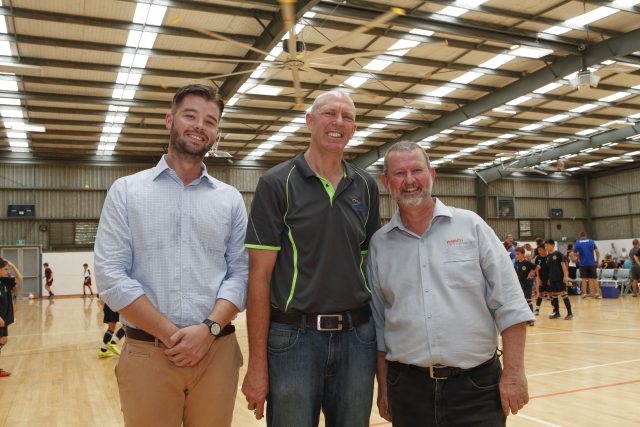 Penrith Valley Regional Sports Centre will no longer have to suffer through the heat with funding secured for air conditioning.
Penrith Council will be donating $30,000 of the $95,000 that's needed for the project after the centre has recently had to close down on numerous days due to the excessive heat.
Councillor Aaron Duke asked Penrith Councillors for $10,000 from each ward to go towards the project.
"I thought it was a great outcome that we got the funding secured for the centre," Cr Duke said.
"There's been a big problem with the centre in terms of heating for a long time now and for games to have to be cancelled affects the profits of the centre."
Mr Duke said the centre was losing large amounts of revenue when the weather hit over 40 degrees, forcing them to close.
"Over a two-day period, they lost around $5,000 in revenue so we need to be ensuring that sport can continue to be viable in Penrith," he said.
"I'm really pleased everyone was able to get on board and that there was unanimous support from the Councillors on this."
Stadium Manager, Stuart Jones, said for a not-for-profit organisation, funding is always welcomed.
"Any time we get an injection of financial support, it's always very appreciated," he said.
"We are like a storage facility where organisations hire the courts out and if we have to close up, nobody is hiring them and we have no revenue coming in."
Mr Jones said health and safety has become an issue.
"When the centre was first built people could handle the heat because it was 30-odd years ago when air conditioning didn't really exist," he said.
"But now, everyone has air conditioned cars and houses and their ability to cope in the heat has decreased over the years – Occupational Health and Safety has also really stepped up so to get this air-con is a great thing for the centre."
Mr Jones said with the long list of continuing maintenance projects needed for the centre, the team are very grateful for Council's support on this one.
"We just want to say a massive thank you and it's a huge help to our facility," he said.
"We are extremely grateful."