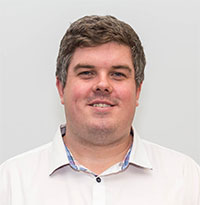 Friday marks the final edition of the Weekender for 2016, bringing the curtain down on an incredibly busy year for the region.
It was a year that brought us both a Federal and Local Government election, with Emma Husar producing a stunning upset in Lindsay, while a mix of regular and fresh faces make up the new-look Penrith City Council.
There were stories that shocked us, like the double shooting at Nepean Hospital's Emergency Department back in January, and those that inspired us, like Bobby Webber's incredibly brave battle against all of the odds.
This year the Weekender has presented literally thousands of stories to you, pieces that I am sure evoke the same range of emotions in you that our team gets when writing them.
Anger, happiness, pride, shame, frustration, elation. It's a roller coaster ride.
On the sporting front, we saw the emergence of the Penrith Panthers as a true NRL threat, witnessed the GWS Giants soar to new levels and continue to watch as the Wanderers find their way with a new-look squad in 2016/17.
We also proudly covered so many stories focused on the grassroots of sport, covering everything from golf to lawn bowls, rugby union, rugby league, soccer, basketball, baseball, athletics… the list goes on and on.
One thing that stands tall in what we do is the pride that we have in Penrith.
As a city we don't do everything right, but why would you want to live anywhere else? Penrith constantly proves itself as a vibrant, exciting and progressive place to live, work and play.
For me personally, 2016 can go and get stuffed – and I apologise for being so direct.
I've lost both my grandmother and father this year, but was so grateful for the support I received from within the Penrith community, including many of you whom I've never met but have an obvious connection with through this column and the Weekender.
I also managed to take my first sick days in my eight years as Editor of the Weekender thanks to a nasty gall bladder that is now well and truly gone from my body.
I feel that 2016 has delivered a lesson or two that I'll benefit from moving forward, I'm just not sure what it is yet.
One thing you realise, particularly when you do a job like this, is that life constantly throws up surprises, and the best we can do is learn from the experiences, grow from those teachings and try to be better and stronger people.
As always at this time of the year I'd like to acknowledge a number of people who have contributed to ensuring the Weekender remains the region's leading local newspaper.
Firstly I'd like to thank my brilliant and dedicated editorial team – Nathan, Jade, Emily, Alena, Kate and Erin – who do an incredible job at keeping this region informed and up-to-date.
Please never underestimate how important it is to have a locally based newsroom with journalists who live and breathe the city that they write about each and every week.
Thank you to Chris and the sales team – Andrew, Linda, James, Ali, Daniel and Katie – for continuing to deliver effective and strong solutions for our clients.
Thank you to Irene, Maddy and Ian in our production team for making everything 'sing' every week, and to Karlee, Chantelle, Sarah and Amelia for your continued hard work keeping everything on track.
And to our photographers Melinda and Megan, well done on capturing the moments that mattered in 2016.
I'd like to thank all of our columnists for their continued contributions, and our advertisers for their ongoing support of a truly local, independent newspaper.
Last but not least, thank you to everyone who continues to read the Weekender every week – you are the reason we come to work every day.
The Weekender's first edition of 2017 will be on Friday, January 13.
On behalf of our CEO Kathryn Garton and myself, have a Merry Christmas and a wonderful festive season.
See you in 2017.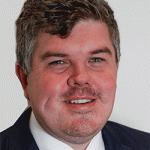 Troy Dodds is the Weekender's Managing Editor and Senior Writer. He has more than 15 years experience as a journalist, working with some of Australia's leading media organisations.