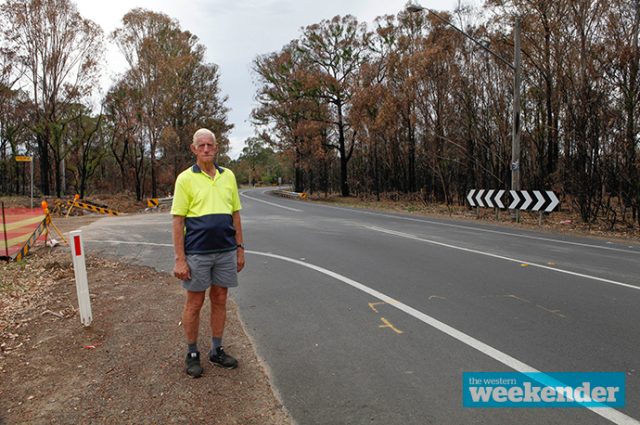 Penrith Councillor Kevin Crameri has asked for an urgent report from Council to investigate getting two right hand turning lanes along The Northern Road at Fifth Avenue and Seventh Avenue, Llandilo.
As a firefighter for many years, Cr Crameri told the Weekender he has seen one too many crashes at both intersections and doesn't want to wait around to see someone die.
Cr Crameri's request follows an accident at Fifth Avenue last week where 'car A ran up the back of car B and then hit car C head-on that was travelling in the opposite direction – all while car A was waiting to turn right onto Fifth Avenue'.
"Some people have been so lucky they haven't been killed," he said.
"The last accident where a car was hit head-on – if it was the one that was hit from behind that hit the next one head-on, he would have been dead.
"As a firefighter, we go out there and help people get freed from cars and see all kinds of injuries – it's not nice and it can be helped."
Cr Crameri said it would take around $30,000 to widen the road slightly and add in two right hand turning lanes.
"It will save a life," he said.
"We don't need what happened on Andromeda Drive in February where a young man was killed to happen again here."
Cr Crameri told the Councillors "bread and butter items need to be looked at too".
"We have these big ticket items in either upgrades or construction but we need to look at the smaller items too before we have lives lost," he said.