A teenager who fronted court wearing a "thug life" muscle shirt has returned sporting another piece of inappropriate attire.
Faufata Filipo, 18, came under fire last month when he turned up to Penrith District Court to be sentenced for 'break, enter and steal' wearing a black sleeveless shirt with the words "thug life" emblazoned on the front.
Judge Mark Buscombe made it clear his second option – a black t-shirt depicting a schooner and jug of beer – was no better.
"That's not the best shirt either," he said when Filipo faced him again last Friday.
"Have you got a decent shirt to wear to court?"
"Nup," Filipo replied.
"Well you better try to find one," Judge Buscombe said.
Filipo was back in court to organise his pre-sentence report, which he failed to initiate the first time around.
Judge Buscombe made it clear he would be on a "one way ticket to jail" if he failed to meet with Community Corrections to enable them to prepare the report.
"If I don't have a full pre-sentence report available, your sentencing options will be very limited," he warned.
"What that means is you'll highly likely be going to jail. Don't think I'm joking because I'm not," he added.
Filipo will be sentenced on December 15.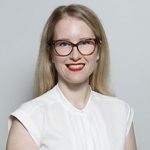 Alena Higgins is the Weekender's Senior News Reporter, primarily covering courts and Council issues.