A one-punch perpetrator will spend at least the next 20 months behind bars after he was sentenced at Penrith District Court last week.
Corey Symons was handed a four year sentence with a non-parole period of two years after an altercation with an adversary turned violent at a licenced premises on Mulgoa Road.
The court heard the 27-year-old was at a mate's buck's night when the pair bumped into each other at the bar, re-igniting their bad blood.
CCTV footage captures the two exchanging words moments before Symons strikes the victim in the face, bottle in hand, narrowly avoiding injury to his eye.
The victim suffered a "blow-out fracture" and required seven sutures but did not undergo surgery, the court was told.
Symons faced the District Court for sentence last Friday after a jury previously found him guilty of wounding with intent to cause grievous bodily harm.
His lawyer said his client had always conceded his role in causing the injuries and pleaded guilty to the lesser offence of reckless wounding, but disputed whether he intended to cause grievous bodily harm.
During sentencing submissions, Judge Mark Buscombe flat-out rejected the defence's argument that a sentence of less than two years was appropriate given Symons' positive engagement in seeking help to address his "hand-trigger temper".
Judge Buscombe cited the fact Symons was on bail for violence-related crimes at the time of the offence, the serious injuries inflicted upon the victim and the offender's "very troubling" criminal record as the main reasons for his rigid stance.
"There is nothing you can say to persuade me otherwise," he said.
In handing down his decision, Judge Buscombe rejected Symons' claim that the victim had made threats to his family shortly before the attack, but said he was satisfied the victim said "something derogatory" to make the offender snap and spontaneously strike him.
"It is important to deter this offender and others from engaging in this conduct – striking of someone's face in a licenced premises while holding a glass or bottle," he said.
With time already served, he will be eligible for release on parole on May 31, 2018.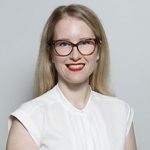 Alena Higgins is the Weekender's Senior News Reporter, primarily covering courts and Council issues.