A drug mule sprung at St Marys with a boot load of ecstasy has been sentenced to eight years in jail.
Andrew Nick Georgiou, aged 33, faced Penrith District Court from Long Bay Jail last Thursday after police discovered the massive haul when he was busted driving his vehicle while using his mobile telephone.
The court heard Georgiou, who was transporting the cargo to settle a debt, "became nervous" when police pulled him over on Mamre Road on April 27 last year, prompting them to search his silver Ford sedan.
His reason for agitation soon became evident, with police uncovering a boot laden with drugs.
Barely concealed in two white buckets and a number of grocery enviro bags, officers located 37.25kg of ecstasy tablets and 2.7kg of cannabis.
A clearly distressed Georgiou immediately made admissions at the scene, saying: "My life is fu**ked. I'm just a sh*t-kicker. I'm just the driver."
Judge Mark Buscombe said while the offender's role was at the bottom of the supply chain and limited to being entrusted to courier a "large and valuable cargo", the sheer scale of the drugs found – 74.5 times greater than the large commercial quantity – was hard to ignore.
"The quantity of drugs here is very significant," Judge Buscombe said.
"If the drugs had reached the community they would have caused untold harm to it."
Georgiou told police he wasn't aware what was in the boot, but knew it was "probably illegal".
He was apprehended on route to Bagerys Creek Road where he had been instructed to wait roadside until another person removed the drugs from the boot.
Georgiou's scrap metal business was in decline and he was spending thousands of dollars per day on his drug and gambling addictions at the time of the offence, the court was told.
He is eligible for release on parole in April 2020.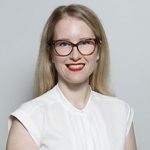 Alena Higgins is the Weekender's Senior News Reporter, primarily covering courts and Council issues.