A man who allegedly threatened to set his mother alight during a heated argument has been denied bail.
Marc Robert Nicholson appeared before Penrith Local Court via audio visual link last Friday accused of throwing an explosive liquid with intent to cause grievous bodily harm.
The court heard the pair were feuding when the accused slammed down a bottle of methylated spirits he had been using as a "gavel", spilling its contents on the victim.
Police will then allege the accused held up a lighter and pointed out "how easy" it would be to set "all this" on fire.
The accused denies holding a lighter or making the threat, with Mr Nicolson's lawyer noting his client was also splashed with the flammable liquid and "any ignition would effectively ignite him, too".
Magistrate Margaret McGlynn said she was not satisfied the defendant had shown cause why his detention was not justified and refused bail.
Nicolson was on bail at the time for 'contravene AVO' and common assault.
He is due back before court on November 25.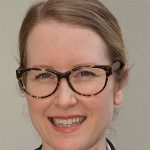 Alena Higgins is the Weekender's Court Reporter