A Londonderry greyhound trainer embroiled in the live baiting scandal has had his application to permanently stay the criminal proceedings against him refused.
Zeki Ray Kadir and his employee Donna Maree Grech stand accused of 13 and 12 counts of serious animal cruelty, respectively, including using live rabbits and other prey animals to 'blood' inexperienced greyhounds.
The pair were in court last Friday to hear Penrith District Court Judge, Mark Buscombe, hand down his finding following lengthy legal argument.
The defence submitted it would be an "abuse of process" to allow the proceedings to continue, given the evidence relied on by the Crown was illegally obtained.
However, Judge Buscombe noted the High Court had found permanent stays were a "drastic remedy" and only to be granted in extreme or exceptional circumstances.
In December 2014, Animals Australia, an animal protection organisation, began installing hidden cameras near the bullring on Kadir's Wilshire Road property following a tip-off from an anonymous informant, the court heard.
The footage was then passed onto the RSPCA and Australian Broadcasting Corporation, sparking the now infamous 'Four Corners' investigation, 'Making a Killing', which uncovered widespread live baiting practices within the greyhound racing industry.
The pair, who have pleaded not guilty to the crimes, are due back in court in June where it is expected their lawyers will fight to have the illegally-obtained evidence excluded from the three-day trial.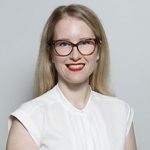 Alena Higgins is the Weekender's Senior News Reporter, primarily covering courts and Council issues.