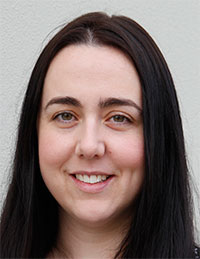 Along with pizza and hot chips, burgers have to be one of our most loved takeaway foods.
So this week I thought I'd run through some tips for those looking to recreate that perfect 'burger joint' burger at home.
Play around with fillings
While the old lettuce, tomato, onion and beetroot combo has its place, these days there's really no ingredient that doesn't work on a burger.
Try swapping tomato sauce for a spicy tomato relish, cheese slices for haloumi or salad for a delicious slaw, which works particularly well with fried chicken.
Try a different bun
Gone are the days when the humble soft white burger bun was the only option to house those delicious burger fillings.
To mix things up try swapping to a brioche roll, a rich buttery bun that will add a bit of sweetness to your burger.
If you want something a little more nutritious, wholegrain seeded rolls are the way to go.
Or for those who are gluten intolerant, or just don't like bread, try mixing things up with field mushrooms or lettuce buns.
Experiment with proteins
Beef and chicken are classic favourites but sometimes you crave something different.
If you're a meat eater, try kangaroo or fish for a leaner protein option. If you're vegetarian, or just looking to reduce your meat intake, try a black bean patty for a Mexican flavour with a meaty texture, or fried tofu for an Asian inspired burger.
Go mini…
Sliders are the perfect option if you can never decide what you want to eat. These bite-sized burgers are perfect for testing out a few different flavour combos.
…or go big
If you've been on social media lately you'll have seen those disgustingly amazing looking burgers that are piled high with beef patties and smothered in sauce.
If you want to recreate the towering trend, without putting yourself at risk of a heart attack, try more nutritious fillings like salads, avocado, relish, caramelised onion, pickles, egg or pineapple, or recreate the Big Mac style with an extra bun.